Site News
This section contains Firewall.cx news and public annoucements.
Tags: firewall.cx awards website news annoucements New features publishing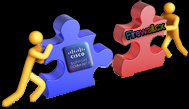 July 22nd, 2013 - Firewall.cx, one of the world's leading websites dedicated to the global IT Network and Security community, is proud to announce that it will be officially extending Cisco's Online Support Community (CSC) knowledge base and technical expert documents. These will now include Firewall.cx's popular articles based on Cisco technologies, Cisco services and equipment. Readers and users of Cisco's Online Support Community around the world will be able to enjoy additional high-quality articles aimed at helping them master, troubleshoot and work with Cisco Technologies such as VPN security, Firewalls, Routing, Switching, CallManager / CallManager Express, Wireless and much more.
Firewall.cx is the world's only official Cisco Press review partner and is recommended by the Cisco Network Academy and Cisco CCIE/CCNP experts. With more than 13 years of online presence, hundreds of uniquely written, high-quality articles tackling general networking, Cisco network security - VPN, VoIP, wireless, Linux administration topics and much more, Firewall.cx is considered to be one of the most up-to-date and reliable sources of information for IT Managers, Network Administrators, Engineers and Cisco Certification Candidates around the globe.
Firewall.cx has just updated its download section to include the latest versions of the popular Cisco Configuration Professional (CCP), Cisco Configuration Professional Admin and End-User Bundle, Cisco Network Assistance (CNA) and Cisco Anyconnect Secure Mobility Client.
All software are available for Windows, MacOS and Linux platforms.
To access and download the software, visit Firewall.cx's Cisco Tools & Applications download section.

The Cisco VPN client software is one of the most popular Cisco software downloads on the Internet, so we've made it available on Firewall.cx! Cisco Administrators, Engineers and users can now freely download the latest Cisco VPN Client software directly from our Cisco Tools and Applications section. You'll find the necessary files to support all Windows operating systems, Linux (32-bit and x86_64 [biarch]) and MacOS (Mac OS X 10.5 and 10.6.). With over 90,000 downloads already, this is one of the most popular freebies on Firewall.cx!
Readers interested in learning how to configure Cisco Routers to support the Cisco VPN Client can read our popular article:Cisco VPN Client Configuration - Setup for IOS Router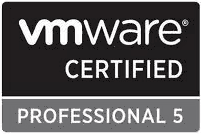 The moment we find a book that gears us for a certification, straightaway we get into 'I need to achieve' mode. With it comes the urge to use shortcuts and randomly ignore things that you might think are irrelevant. I have said this before and I will say it again: a certification is just one milestone in the journey to attaining expertise, it is not the endgame. In spite of the fact that this book is written for the purpose of a certification, it does much more than that.
This is tailored to make you competent on vSphere 5. I would, however, tip my hat to the author for making that task much more manageable and entertaining. He has given careful attention to the goals and has kept the journey as simple as possible. I would not waste your time extolling the need for virtualisation. That is a well established fact. What this book does is prepare you to extract the best out of some really efficient virtualisation tools brought to us by VMware, which holds the position of being pathfinder in the virtualisation industry.
To continue reading this excellent VMware certification guide review by Arani Mukherjee, and learn how it can help you achieve your VCP5 certification, click here: Book Review: The Official VMware VCP5 Certification Guide.
Reviewer: Arani Mukherjee

The days of staring at a mess of wires under the desk coming out of a PSTN Master Socket are truly over. The advent of VoIP has broken the stranglehold of a telephone cable and the network has finally taken over. I would not say that IP Telephony has revolutionised the telephony sector. That momentous transition happened years ago. We currently are going through a phase where it is common to have IP Telephony integrated into any enterprise and network administrators are actively implementing security measures and policies to it. Network security is of paramount importance and IP Telephony is not to be left behind. The fact is that Cisco, the market leader in network technology, also happens to be leading the IP Telephony field. Hence it has rightly decided that establishing robust security architecture is core to Cisco IP Telephony.
The latest Cisco title addresses the aforementioned issue promptly and efficiently. Whenever a technology becomes efficient, scalable and portable and is seen as an improvement on the incumbent technology, it is deemed indispensable. From that moment it also becomes a point of failure that can cripple a business because it has now inherited security vulnerabilities and threats. The same can be said about Cisco IP Telephony. What this book aims to achieve is, and I quote, "to explain an End-to-End IP Telephony Security approach and architecture…" And I assure you, this title does plenty of justice to that aim. So let's dig deeper into the way this book deals with the issues and how it tackles security policies, principles and their respective implementations.

To continue reading our exclusive review click on the following link:

Upcoming: Exclusive interview with the author, Akhil Behl Double CCIE (Voice & Security) #19564