Free Hyper-V eBook - Create, Manage and Troubleshoot Your Hyper-V VMs. Free PowerShell Scripts Included!
Article Reads:13139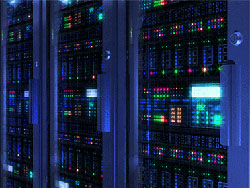 With the introduction of Hyper-V on the Windows Server platform, virtualization has quickly become the de facto standard for all companies seeking to consolidate their server infrastructure. While we've covered a number of virtualization topics, including Hyper-V installation, Management-Configuration, Hyper-V Backups, Best Practices and much more, this e-Book offered by Altaro is all about getting the most out of your Hyper-V infrastructure.
The Altaro PowerShell Hyper-V Cookbook has been written by Jeffery Hicks - a well known PowerShell MVP, covers a number of very important topics that are guaranteed to help you discover more about your Hyper-V server(s) and help you make the most out of what they can offer.
Topics covered include:
Hyper-V Cmdlets - Understand what they are, how to use them and create a Hyper-V virtual machine
Discover and display information about your VMs and Hyper-V host
Easily Identify VHD/VHDX files
Mount ISO files
Delete obsolete snapshots and query Hyper-V event logs
and much more!
Don't miss this opportunity and grab your free copy for a limited time!
BONUS: All PowerShell scripts are included FREE in a separate ZIP file!
Wi-Fi Key Generator
Generate/Crack any
WEP, WPA, WPA2 Key!
Cisco Password Crack
Decrypt Cisco Type-7 Passwords on the fly!