Windows 2016 Server Licensing Explained – Free Webinar
Article Reads:11234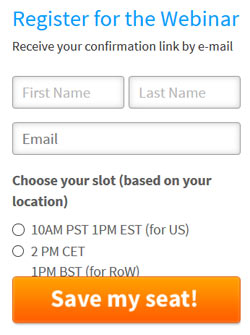 With Windows 2016 Server already making its way into data centers Windows 2016 Server Licensing is becoming a very hot topic. Windows 2016 Server is jam-packed with a number of advanced features including added layer of security, new deployment options, built-in Hyper-V containers, advanced networking options and cloud-ready services.
Check out our "Windows Server 2016 Licensing Made Easy – Understand Your Licensing Requirements & Different Server Editions" article
Altaro software, a reputable software vendor offering robust Virtualization Backup for Hyper-V & VMware,is hosting a free Webinar on Tuesday the 29th of November 2016 that will cover the following important topics:
Licensing a Windows 2016 Server environment
Nested Hypervisors and containers in Windows 2016 Server
Understanding Licensing complexity
While this event has passed, it is still available as a recorded session alongside with all material available as a free download. There is also a bonus Windows 2016 Server Licensing eBook available for free! Click here to access all resources!
Wi-Fi Key Generator
Generate/Crack any
WEP, WPA, WPA2 Key!
Cisco Password Crack
Decrypt Cisco Type-7 Passwords on the fly!