Site News
This section contains Firewall.cx news and public annoucements.
Tags: firewall.cx awards website news annoucements New features publishing
8th November 2012
Firewall.cx, the world's only awarded Official Cisco Press Reviewer and leading website in Cisco technologies, Linux and networking, announces its new collaboration with Cisco Press's CCIE experts and authors.
With this new collaboration, Firewall.cx aims to bring closer to the community the people who write the great Cisco Press books we've all come to love and rely on. Cisco Press authors who hold at least one CCIE certification will be contributing as guest writers on Firewall.cx, sharing their valuable knowledge and technical expertise with our global IT community, covering new exciting topics in Cisco Unified Communications, Cisco Security, Cisco Certifications, Cisco Wireless, Cisco Firewalls, Cisco Routing and much more!
In addition, Firewall.cx will be interviewing these gurus, providing a first-hand insight into how they obtain their certifications, how they deal with challenging problems, revealing their proven troubleshooting techniques, listen to their advice for newcomers and engineers seeking to increase their knowledge and expertise, plus much more!
To kick-start this new collaboration, Firewall.cx has invited CCIE Voice Akhil Behl, Senior Network Consultant with Cisco Advanced Services and author of the recent Cisco Press title: Securing Cisco IP Telephony NetworksSecuring Cisco IP Telephony Networks.
Akhil Behl will be providing the Firewall.cx community with a new technical article based on VoIP security and we'll be publishing a number of upcoming events where the community will have the chance to interact with the author and ask questions!
Keep your eyes on Firewall.cx for updates as they become available.
Expert:
Akhil Behl Double CCIE (Voice & Security) #19564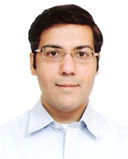 Akhil Behlis a Senior Network Consultant with Cisco Advanced Services, focusing on Cisco Collaboration and Security architectures. He leads Collaboration and Security projects worldwide for Cisco Services and the Collaborative Professional Services (CPS) portfolio for the commercial segment. Prior to his current role, he spent 10 years working in various roles at Linksys, Cisco TAC, and Cisco AS. He holds CCIE (Voice and Security), PMP, ITIL, VMware VCP, and MCP certifications.
He has several research papers published to his credit in international journals including IEEE Xplore.
He is a prolific speaker and has contributed at prominent industry forums such as Interop, Enterprise Connect, Cloud Connect, Cloud Summit, Cisco SecCon, IT Expo, and Cisco Networkers.
He is the author of 'Securing Cisco IP Telephony Networks' by Cisco Press.

These are challenging times for every industry and especially for IT. Every day IT managers are facing an uphill task to deliver a high level of service against the mounting odds of cost and shrinking budgets. Virtualisation is able to address all such issues and give added benefits of modernising the infrastructure.
VMware has been the trend setter in everything to do with virtualisation. Some of the key aspects it delivers are cost reduction, improved SLA, flexibility, operation efficiency, automation and standardisation. This publication from VMware Press uses VMware vSphere 5 to demonstrate how, as an IT Manager, one can use this in a datacentre environment. Full credit goes to both authors who have taken care to carry out a full analysis of all the product in their entirety, ensuring readers would be able to derive the full benefits.
To continue reading our extensive review of this terrific title, follow this link:

The Cisco CCNP Security VPN title is aimed at network administrators, network security administrators, network architects and experienced network professionals who need to apply security principles and features to their networks. In the complex world of network security, it is a prerequisite to have an in-depth experience and understanding of networking before one can start applying security principles.
This book is a product of the Cisco VPN program which was geared towards remote-access and site-to-site VPN features and products. These features or products have been integrated into the Cisco ASA family of devices, associated softwares. As always this book serves the dual purpose of knowledge on one hand and primary text for the CCNP Security VPN certification on the other. So let's take a round trip of the chapters and understand the key benefits of pursuing the certification and gathering the expertise.
To read up on this latest CCNP Security VPN title review by Arani Mukherjee, follow this link:

Firewall.cx is happy to welcome its new team member - Arani Mukherjee. Arani first joined Firewall.cx on the 19th of May 2005 as a typical community member and has since actively participated on our website forums, helping engineers and IT administrators around the globe. In the recent years, Arani's effort was recognized and was appointed a site Forum Moderator.

Since then, Arani has continued his participation in our forums, but also expressed his interested in writing for Firewall.cx, producing unique articles that have managed to capture a lot of attention. His background education and skills has helped him deliver outstanding results, impressing Cisco Press, VmWare Press, and of course all the Firewall.cx team.
Recent articles and book reviews include:
You can read more on Arani by visiting our Meet The Team page.

Cisco CCNP Security Firewall 642-618 Official Cert Guide is a one stop shop for all professionals who value their network security and give it their highest priority. It teaches you how to work and play with devices like the Cisco ASA family, and works as a definitive guide to all forms of network security features.
The publication is a master class in itself. Not only does it inform us about each Cisco ASA device, but also skilfully explains various types of network security flaws, weaknesses, points of security failures and attacks. Then it goes about explaining how such network security issues can be dealt with by showing a corresponding firewall feature to counter such risks. This publication carries all the other hallmarks of Cisco publications such as the 'Do I already know this?" quiz after each chapter, key topic pointers, note sections and a very clear topical approach about the entire subject matter.
So let's dig in deep to understand what awaits us in the world of Cisco ASA family, and why CCNP in Security on Firewalls is a skill much needed by a network manager.
To read up on this latest CCNP Security title review by Arani Mukherjee, follow this link:
Greece, 19th August, 2012
Firewall.cx, one of the world's leading networking technology websites, announces its official collaboration with popular Colasoft, a company dedicated to the development of innovative network analysis software and solutions. Colasoft is a fast-growing company with more than half a million users in over 80 countries. Featured customers include IBM, Dell, Philips, Emerson, and other industry leading companies.
With this collaboration, Firewall.cx aims to provide its world-wide audience access to Colasoft's popular and multi-awarded software applications covering network and packet analysis solutions.  
Colasoft's products, including popular Capsa Free Network Analyser – Packet Sniffer, Capsa WiFi Network Analyser, nChronos back-in-time network analysis server and many more, will be made available through Firewall.cx's free download sections and will also be used in upcoming packet analysis articles.
For more information about Colasoft, please visit http://www.colasoft.com.