Free Webinar - Dealing with Remote VPN Challenges, Performance, Security & Monitoring
With a lot of enterprises switching to a work-from-home model, it is critical for admins to have a strategy in place to avoid poor performance and ensure secure access. This webinar will help you understand how you can effectively manage the security and performance of various components of your IT infrastructure even while working remotely.
Click here to register for this Free Webinar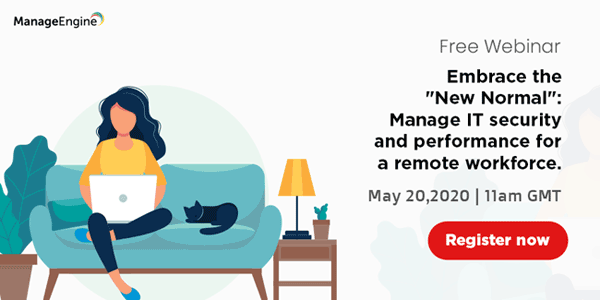 Topics covered:
Why its critical to keep tabs on the availability and performance of servers and networks in your data center.
Effective ways to address and resolve real-time VPN monitoring challenges.
How to analyze and correlate network statistics to manage your networks better.
Threat factors IT admin need to be aware in order to ensure smooth transition to the new routine.
The need for application performance monitoring at the end-user level.