Preparing and Managing your Network for the Remote VPN Workforce
Article Reads:3492
Times have changed now and HOME is the new office. Now, everyone works at their comfort and in fact online all throught the day and night. This mandates the IT infrastructure to be up and running 24/7. As an IT Manager, administrator or systems/network engineer you would have done a lot of changes on your network to ensure all your employees could work from home like they used to do from office. You would have opened up your VPN access to larger amount of users, modified network configs frequently, scaled up and down services based on their criticality, and so on. All these could have potentially expose your network to a lot of threats and performance issues. Attend this FREE webinar to learn how you can incorporate such changes efficiently and run your IT better and safer. Click Here to Register.
In this webinar, we will discuss how to:
Monitor, measure and plan your VPN capacity ensuring productivity
Secure your IT operations for a remote workforce and thereby protect your network form attacks
Securely deploy BYOD for your remote employees
Manage configuration changes in your network from a remote location.
Adhere to compliance mandates and address the latest changes in these mandates.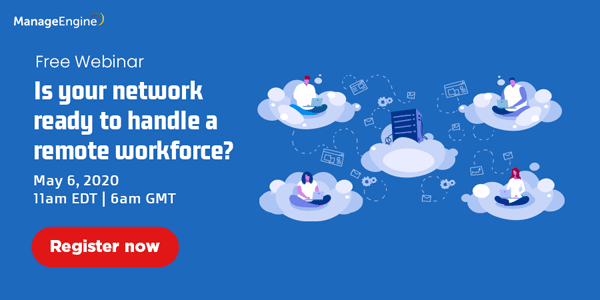 While the event date has passed, it has been recorded and is available for viewing. All material are available as direct downloads. Click here to access the event.
Wi-Fi Key Generator
Generate/Crack any
WEP, WPA, WPA2 Key!
Cisco Password Crack
Decrypt Cisco Type-7 Passwords on the fly!