Live discussion: Learn to assess and accelerate your enterprise's digital transformation
Article Reads:7609
ManageEngine has joint hands with IDC's Stephen Elliot, a group vice president, to discuss the truth behind organization's digitally transforming IT, the pitfalls involved in the journey, the latest technologies to take advantage of while shaping the future of their organizations, and how ManageEngine solutions can play a part in making the transition smoother. Join us during the live discussion and take home useful insights.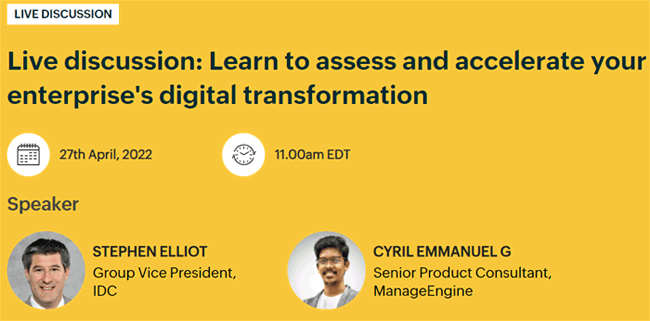 What you'll learn:
How IT is a catalyst to digital transformation
Reasons why digital transformation is beneficial
Technology trends vital for today's organizations
IT's role in accelerating adoption of digital technology
ManageEngine's ITOM solutions enabling digital transformation
Wi-Fi Key Generator
Generate/Crack any
WEP, WPA, WPA2 Key!
Cisco Password Crack
Decrypt Cisco Type-7 Passwords on the fly!