GFI OneConnect – Stop Ransomware, Malware, Viruses, and Email hacks Before They Reach Your Exchange Server
Article Reads:8029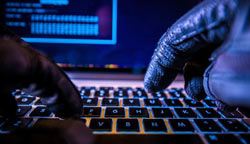 GFI Software has just revealed GFI OneConnect Beta – its latest Advanced Email Security Protection product. GFI OneConnect is a comprehensive solution that targets the safe and continuous delivery of business emails to organizations around the world.
GFI has leveraged its years of experience with its millions of business users around the globe to create a unique Hybrid solution consisting of an on-premise server and Cloud-based solution that helps IT admins and organizations protect their infrastructure from spam, malware threats, ransomware, virus and email service outages.
GFI OneConnect not only takes care of filtering all incoming email for your Exchange server but it also works as a backup service in case your Exchange server or cluster is offline.
The solution consists of the GFI OneConnect Server that is installed on the customer's premises. The OneConnect server connects to the local Exchange server on one side, and the GFI OneConnect Data Center on the other side as shown in the diagram below: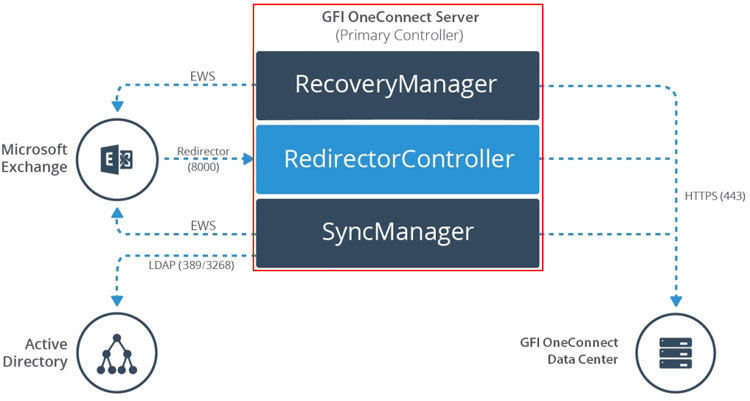 Figure 1. Deployment model of GFI OneConnect (Server & Data Center)
Email sent to the organization's domain is routed initially through the GFI OneConnect . During this phase email is scanned by the two AntiVirus engines (ClamAV & Kaspersky) for virus, ransomware, malware etc. before forwarding them to the Exchange Server.
In case the Exchange server is offline GFI OneConnect's Continuity mode will send and receive all emails, until the Exchange server is back online after which all emails are automatically synchronised. All emails received while your email server was down are available to users at any moment, thanks to the connection to the cloud and the GFI OneConnect's Datacenter.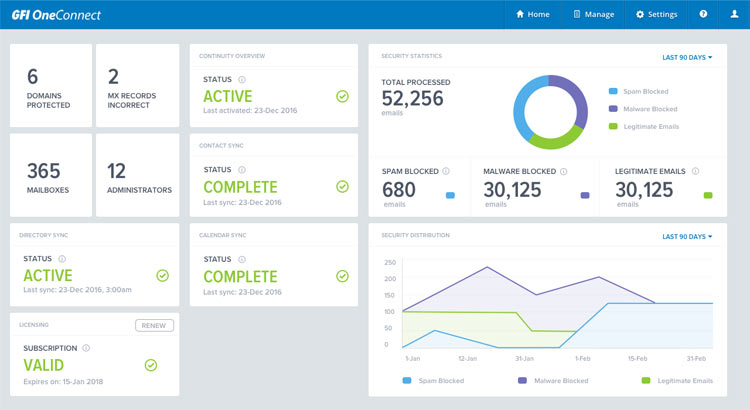 Figure 2. GFI OneConnect Admin Dashboard (click to enlarge)
While there is currently a beta version out - our first impressions show that this is an extremely promising solution that has been carefully designed with the customer and IT staff in mind. According to GFI – the best is yet to come – and we know that GFI always stands by its promises so we are really looking forward seeing the final version of this product in early 2017.
If you've been experiencing issues with your Exchange server continuity or have problems dealing with massive amounts of spam emails, ransomware and other security threats – give GFI OneConnectBeta a test run and discover how it can help offload all these problems permanently, leaving you time for other more important tasks.
Wi-Fi Key Generator
Generate/Crack any
WEP, WPA, WPA2 Key!
Cisco Password Crack
Decrypt Cisco Type-7 Passwords on the fly!