Special Free Podcast Series: IT Operations Management, Secure VPN & Metrics, Network Compliance, BYOD Strategies, Vulnerability Assessments and more
Article Reads:4989
Learn how IT Experts and Managers take on their organization's challenges while working remotely. How do you continue your IT Operation Management Strategy while at the same time ensuring Network Compliance, properly securing your VPN infrastructure and delivering seamless end-user experience?
Ever thought about VPN metrics, tracking network bandwidth consumption and how to avoid unwanted bottlenecks for your remote users? How about performing necessary vulnerability assessments designed to highlight weaknesses in your organization's security posture but also secure business continuity?
All the above critical topics plus much more are covered in ManageEngine's Special Free 6-part IT Expert Podcast podcast series starting on the 12th of August.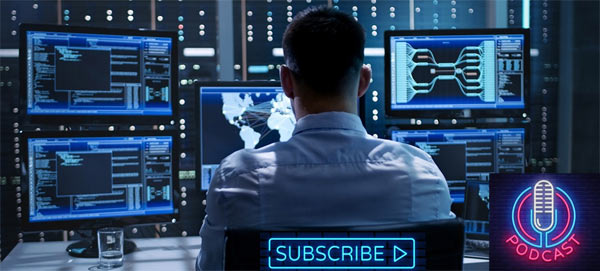 Here's what's in store:

Episode 1: VPN 101: A run through on all things VPN for remote work. In the first episode of our podcast series, our host discusses the increasing importance of VPN and the subsequent need for businesses to ramp up their VPN infrastructures.

Episode 2: Importance of VPN encryption in the age of remote work. Join us in the second episode of the podcast series as our host shares tips on choosing the right VPN strategy and the importance of VPN encryption.

Episode 3: Boost productivity by tracking VPN metrics that matter. Join us as we discuss the metrics you need to keep tabs on to improve business productivity. Find out how tracking network bandwidth consumption will help plan your resources better.

Episode 4: Ways to secure IT assets and implement BYOD policies. With the majority of employees now working remotely, our host shares how performing regular vulnerability assessments and implementing the right BYOD policies will help maintain business continuity.

Episode 5: Tackling the complexities of network compliance in the remote era. Join us as our host addresses the complexities of network compliance management and shares tips on how to overcome them.

Episode 6: Strategies to deliver seamless end user experience. Tune in to understand the strategies you can implement to ensure your business critical applications run perfectly even during these uncertain times.

Wi-Fi Key Generator
Generate/Crack any
WEP, WPA, WPA2 Key!
Cisco Password Crack
Decrypt Cisco Type-7 Passwords on the fly!