Firewall.cx Free Cisco Lab: Equipment Photos
Article Reads:19982
Our Cisco lab equipment has been installed in a 26U - 19' inch rack, complemented by blue neon lighting and a 420VA UPS to keep everything running smoothly, should a blackout occur.
The pictures taken show equipment used in all three labs. Please click on the picture of your choice to load a larger version.

The 2912XL responsible for segmenting the local network, ensuring each lab is kept in its own isolated environment.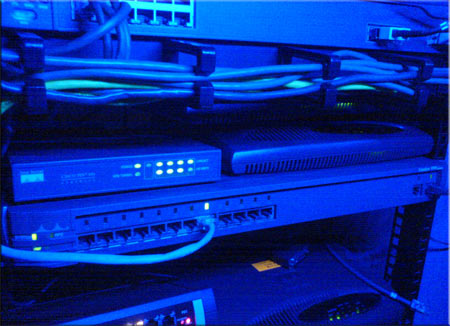 Cisco Lab No.1 - The lab's Catalyst 1912 supporting two cascaded 1603R routers, and a 501 PIX Firewall.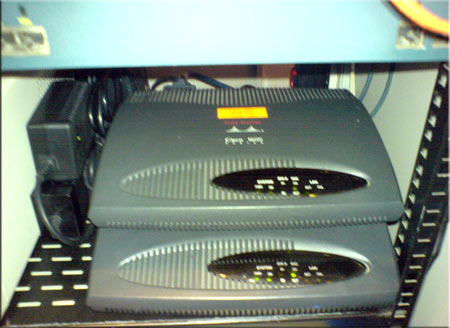 Cisco Lab No.2 - The lab's two 1603R routers.






Cisco Lab No.3 - Three high-end Cisco switches flooded in blue lighting, making VLAN services a reality.




Cisco Lab No.3 - Optical links connecting the three switches together, permitting complex STP scenarios.
Wi-Fi Key Generator
Generate/Crack any
WEP, WPA, WPA2 Key!
Cisco Password Crack
Decrypt Cisco Type-7 Passwords on the fly!