Firewall.cx Free Cisco Lab: Online Booking System
Article Reads:20134

The Online Booking System is the first step required for any user to access our lab. The process is fairly straightforward and designed to ensure even novice users can use it without problems.
How Does It Work?
To make a valid booking on our system you must be a registered Firewall.cx user. Existing users are able to access the Online Booking System from inside their Firewall.cx account.
Once registered, you will be able to log into your Firewall.cx account and access the Online Booking System.
The Online Booking System was customised to suit our lab's needs and provide a booking schedule for all resources (labs) available to our community. Once logged in, you are able to select the resource (lab) you wish to access, check its availability and finally proceed with your booking.
There are a number of parameters that govern the use of our labs to ensure fair usage and avoid the abuse of this free service. The maximum session time for each lab depends on its complexity. Naturally, the more complex, the more time you will be allowed. When your time has expired you will automatically be logged off and the lab equipment will be reset for the next scheduled user.
Following is a number of screen shots showing how a booking is created. You will also find the user's control panel, from where you can perform all functions described here.
Full instructions are always provided by the use of our 'Help' link located on the upper right corner of the booking system's page.
The Online Booking System login page: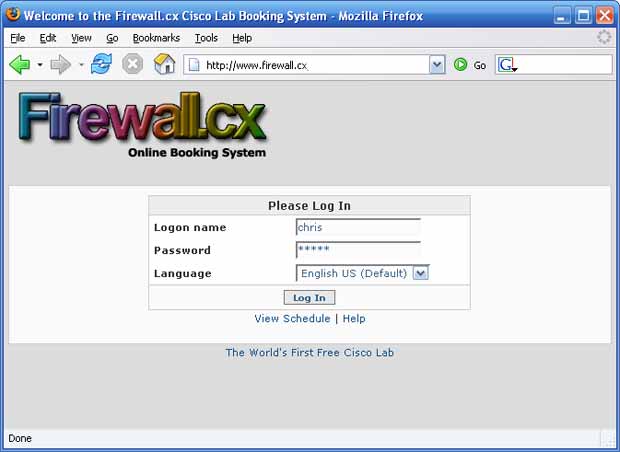 The booking system control panel: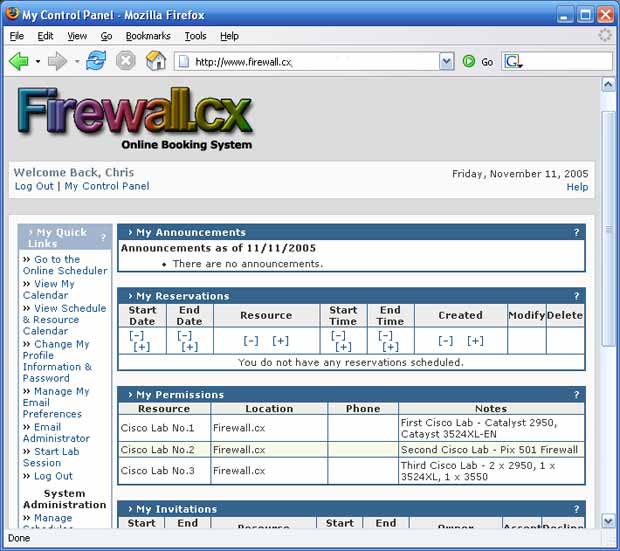 The lab scheduler/calendar: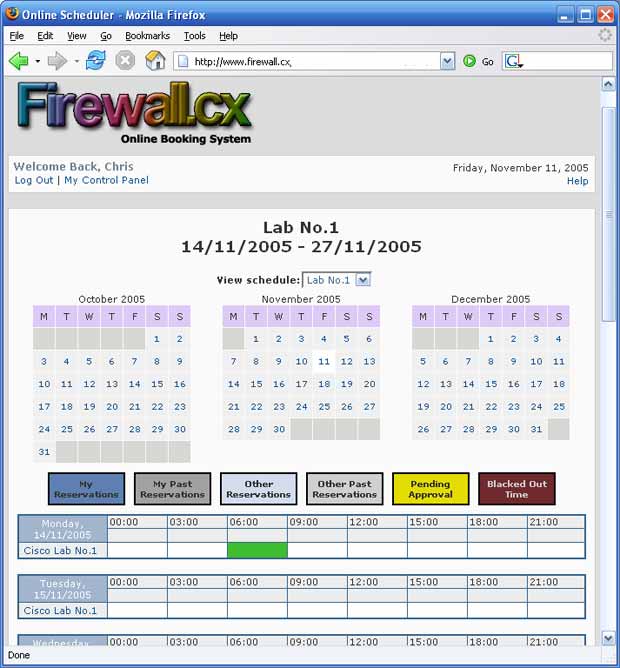 Creating a booking: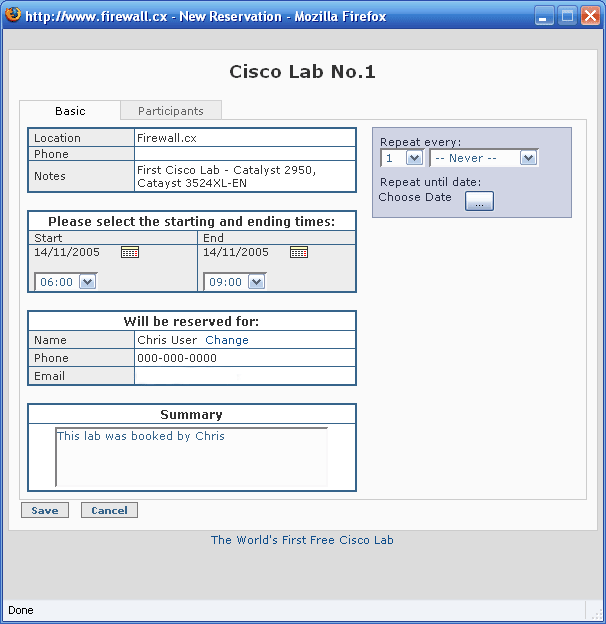 User control panel showing current reservations: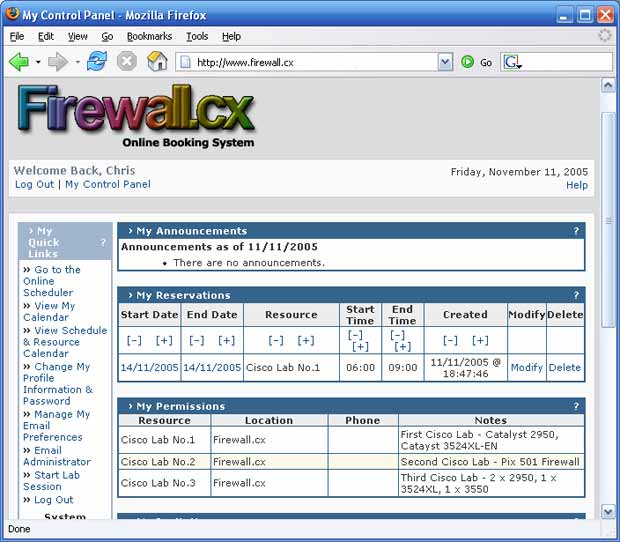 Wi-Fi Key Generator
Generate/Crack any
WEP, WPA, WPA2 Key!
Cisco Password Crack
Decrypt Cisco Type-7 Passwords on the fly!