Firewall.cx Free Cisco Lab: Setting Your Account GMT Timezone
Article Reads:13749
Firewall.cx's Free Cisco Labs make use of a complex system in order to allow users from all over the world create a booking in their local timezone. Prerequisits for a successful booking is the user to have the correct GMT Timezone setting in their Firewall.cx profile, as this is used to calculate and present the current scheduling system in the user's local time.
If you are unsure what GMT Timezone you are in, please visit https://greenwichmeantime.com/ and click on your country.
You can check your GMT Timezone by viewing your account profile. This can be easily done by firstly logging into your account and then clicking on "Your Account" from the site's main module: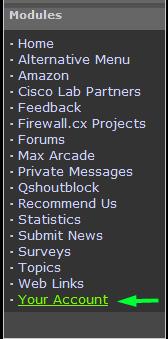 Next, click on "Your Info" as shown in the screenshot below: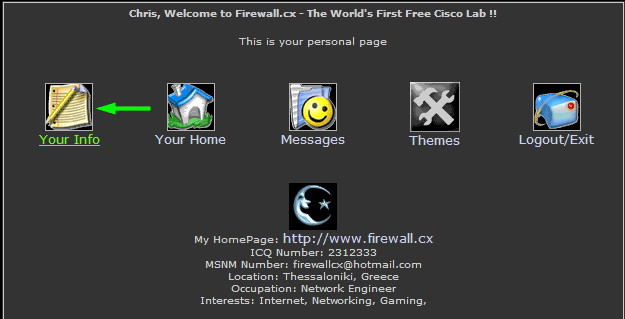 Finally, scroll down to the 'Forums Timezone' and click on the drop-down box to make your selection.

Once you've select the correct timezone, scroll to the bottom of the page and click on "Save Changes".
Please note that you will need to adjust your GMT Timezone as you enter/exit daylight savings throughout the year.
You are now ready to create your Cisco Lab booking!

Wi-Fi Key Generator
Generate/Crack any
WEP, WPA, WPA2 Key!
Cisco Password Crack
Decrypt Cisco Type-7 Passwords on the fly!