Best VPN Review: Private Internet Access (PIA) Features, Pricing, User Experience, Benchmarking & Torrenting
Article Reads:19648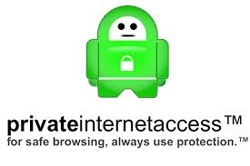 The market for Virtual Private Networks has exploded over the past few years. A wealth of new providers has appeared, promising logless browsing, true anonymity, and fast speeds. Through all that noise, it's becoming increasingly difficult to find the Best VPN for your needs.
Thankfully, there are some established brands that stand above the rest. One of these is Private Internet Access (PIA), launched by London Trust Media in 2010. PIA is very popular for P2P downloads, allowing torrents on every server via secondary VPNs.
In addition, PIA keeps no logs and eliminates DNS leaks, IPv6 leaks, web tracking and malware. It boasts over 3200 servers across 24 countries, as well as a free SOCKS5 proxy.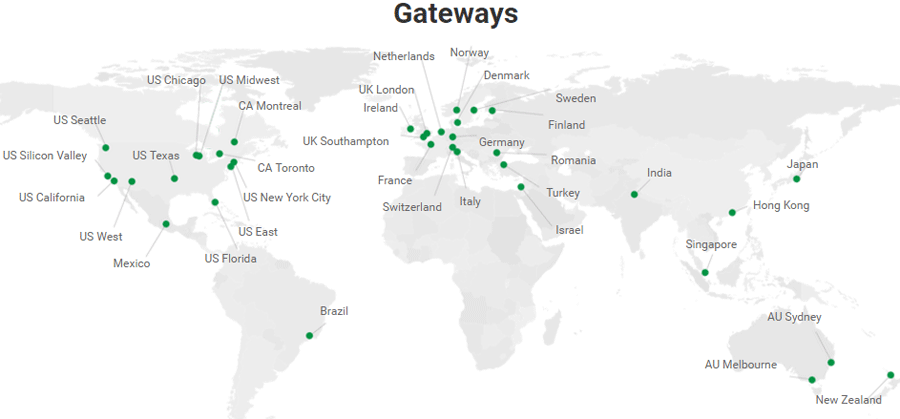 PIA's VPN Gateways provide thousands of servers across the globe
It's a fast VPN and quite wide-reaching. All of this comes at a price of only $3.33 (US) a month, though there are a few caveats.

At only $3.33/month US, PIA represents an amazing value for money
Primarily, there is a slightly limited ability to bypass region blocks. PIA might require logging into a few VPN servers to find one that successfully unblocks Netflix or Hulu, but does work without a problem with BBC and other geo-restricted content. Additionally, its popularity means users are more likely to be incorrectly blacklisted from sites.
While the desktop VPN client seems fairly simple, the iOS and Android clients are have a more pleasing look and interface. Despite the simplified desktop interface PIA still remains one of the Best VPNs around offering great value for money.

Quick overview of VPN features offered by Private Internet Access
PIA VPN Client Installation
Although it may not be the most beautiful VPN client out there, the sign-up and install process for PIA is simple, and the website is nice enough to make the signup and client installation an easy-to-follow process even for novice users. Registration requires only a couple of clicks and an email address. PIA takes care of the password for you, sending your user and login details via those details. You're also given a link to the client installer for each platform, guides, and a dedicated new user support thread. It's all fairly fool-proof.
In fact, the install process is so easy that you probably won't need the support. Users just have to open the file and everything is taken care of. No hitting next, no choosing install locations. A command prompt window opens and installs everything you need.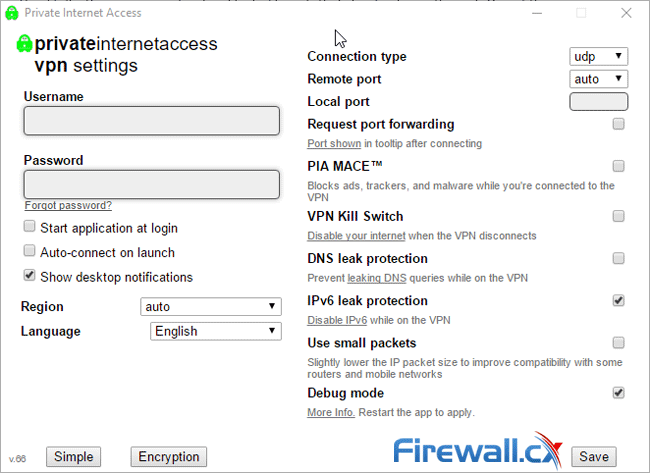 PIA VPN Client has a simple, yet effective, interface with plenty of useful options
Despite the client's simplistic design, it does provide all the functionality you need in an easy-to-use interface. Connecting to a VPN server can be managed straight from the system tray, and right-clicking offers more options. Its usability is up there with the Best VPNs Review.
VPN Client Platform Availability
This ease of use extends to most of the major platforms. PIA has a Windows and Mac OSX client, as well as an app for iPhone, iPad, and Android smartphones/tablets. Platforms like Windows Mobile do not have a dedicated client, but can utilize the less secure L2TP protocol via settings. In general, we found the apps easy to use, more so than the desktop client. They have a modern GUI and the ability to start the VPN in one click. Without doubt PIA has one of the best VPN apps out there on the mobile platform.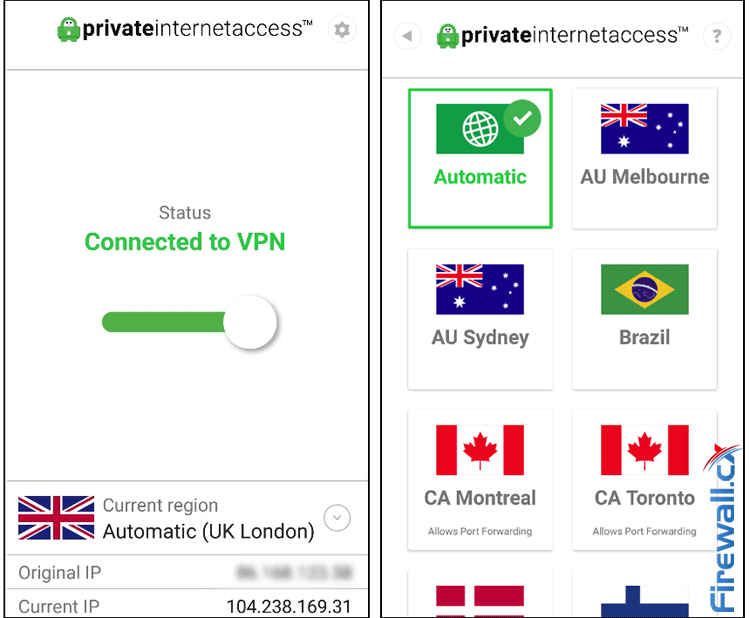 PIA Mobile VPN Client – Great features and easy to use
There's also support for Linux, although the complexity depends on distribution. Ubuntu 12.04+ is the most supported, and has a dedicated installer that can be run through terminal:

The PIA Linux VPN Client installation process and login
Most other distributions can install PIA via package manager commands. The exact ones depend on the version of Linux but, generally, it looks something like this:

PIA OpenVPN Client Installation
However, some users are subject to restrictive network policies, causing issues with the dedicated Linux VPN client. In this case, they must use the standalone OpenVPN client. On Linux, this is a bit complex. Though PIA doesn't have a dedicated support thread, a forum post details the steps for various Debian distributions. It would be good to see a bit more support, but the OpenVPN application isn't controlled by PIA so it's forgivable.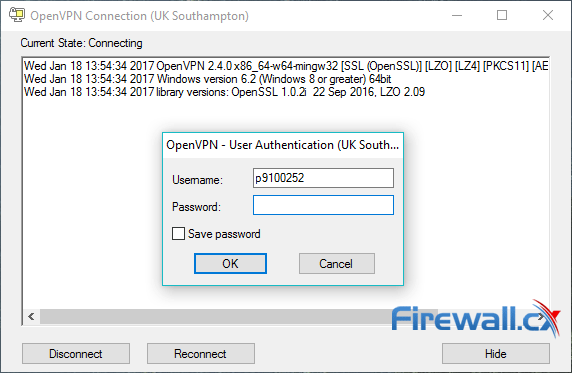 PIA OpenVPN (Windows) Client Login
Windows users have an easier time of things. They can use the OpenVPN client by following this guide. All it takes is a simple installer and a configuration file. Naturally, you will not have access to the best VPN features like DNS leak protection, a kill switch, and PIA MACE (Analysed below). However, it does offer a fast VPN service that can bypass network restrictions.
Router VPN Support
Some users find it easier to set up a VPN on their router rather than running VPN clients on every machine. This way, all connections on the network are encrypted by default. Unlike some other VPN providers, PIA does not offer a dedicated application/firmware that users can load on compatible hardware routers but this can be easily overlooked as PIA is fully compatible with open source alternatives such as DD-WRT, Tomato router software and even PfSense.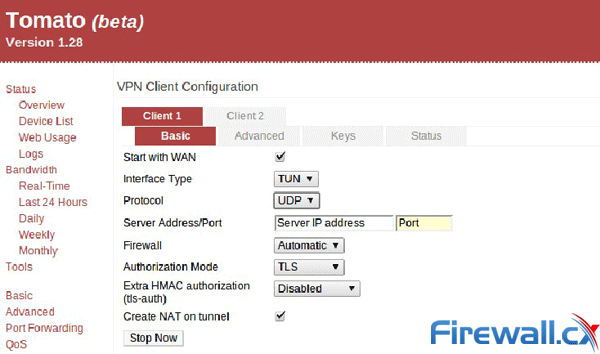 PIA Tomato VPN setup
Private Internet Access team has extensive guidance on this and all three solutions use OpenVPN. It isn't the easiest process, but it's possible with a little effort.
Privacy, Security and Encryption
With a name like Private Internet Access, you would expect PIA to have considerable security. Fortunately, it does live up to its name. It supports PPTP, OpenVPN, and L2TP/IPSec encryption methods. These each have advantages and disadvantages, as stated in our beginner's guide to VPNs.
By default, PIA utilizes OpenVPN, which is standard for all the best VPNs. Users can choose between AES-128 level encryption and the slower, more secure AES-256. They can also choose between SHA-1 and SHA-256 data authentication, and various handshake methods. You can customize PIA to give maximum protection, none, or somewhere in the middle. Combined with the variety of platforms, these features ensure users can stay safe even on public WiFi.
Private Internet Access also tries to mitigate other security issues. A dedicated PIA MACE setting blocks information leaks due to ads, trackers, and malware. MACE uses a custom DNS server so that requests from unwanted domains return an incorrect IP address. This is a step further than many providers.
PIA also promotes a Kill-Switch feature. When the VPN cuts out or drops, the client disables a user's internet connection. This is so their real identity is never revealed. What's more, it reconnects automatically after sleep mode – a handy feature not found on many VPN clients. Although PIA previously had issues with the VPN Auto-Connect feature, this has been resolved in the latest release.
DNS leak worries are addressed too, via a dedicated toggle. Often, OS issues cause a user's IP address to become public through the Domain Name System. PIA has taken the time to resolve this, despite it being more of an OS issue than a VPN one.
IPv6 leaks are another concern, and the PIA client has protection for those. Again, this is optional, and is off by default. If all that's still not enough, PIA provides a SOCKS5 proxy that can be layered on top of a VPN connection. This provides no extra encryption, but does further obscure the IP address.
DNS Leak Protection Test
Unfortunately, you can't always trust what VPN providers put on their websites. Where possible, you should do independent tests of key features. The best VPN providers have security teams consistently testing for vulnerabilities. However, gaps in security can still happen without the provider knowing. As a result, we tested PIA's functionality, starting with DNS Leak Protection.
First, we used DNSleaktest.com to run an advanced test without DNS Leak Protection enabled. We got the following result: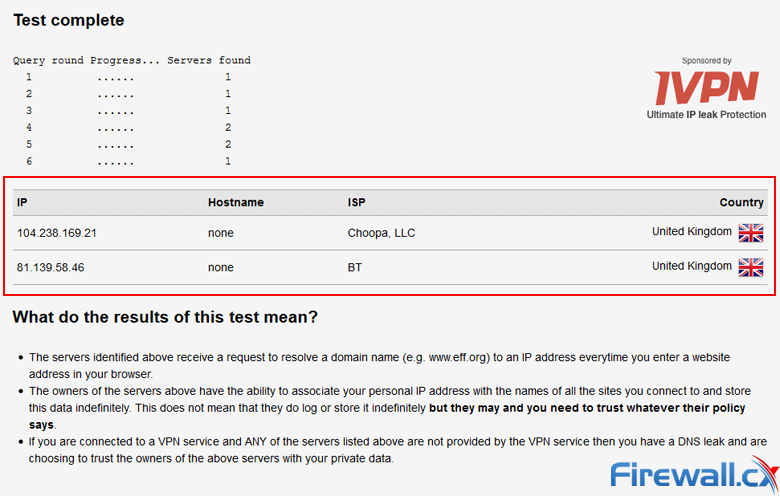 DNS Leak test without PIA's DNS Leak Protection enabled
The test returned the IP address of the VPN server (Choopla) and our IP address 81.139.58.46 (British Telecom). No surprises there, our OS wasn't optimized to stop this.
However, PIA's DNS leak protection setting is supposed to mitigate that issue. With the setting enabled, DNSleak.com came back with this: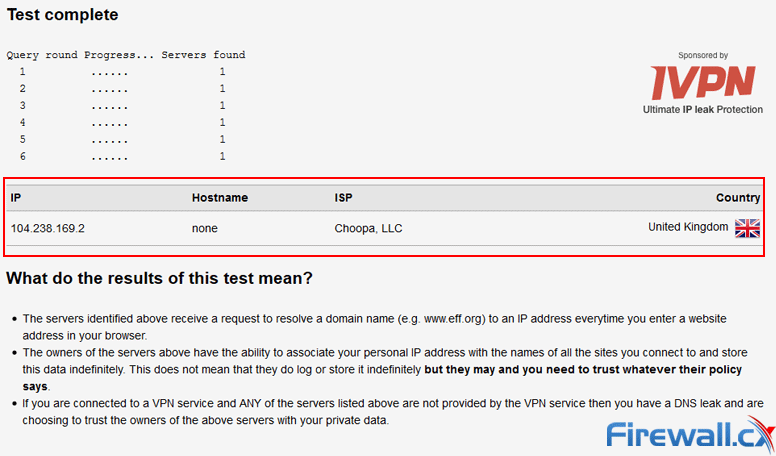 DNS Leak test with PIA's DNS Leak Protection enabled
This time, only the IP address of the VPN shows up. PIA's feature seems to work perfectly, giving true anonymous browsing. Just to be sure, we tested again using a different site, cyptoip.info.
Initial test was without enabling PIA's DNS Leak Protection option: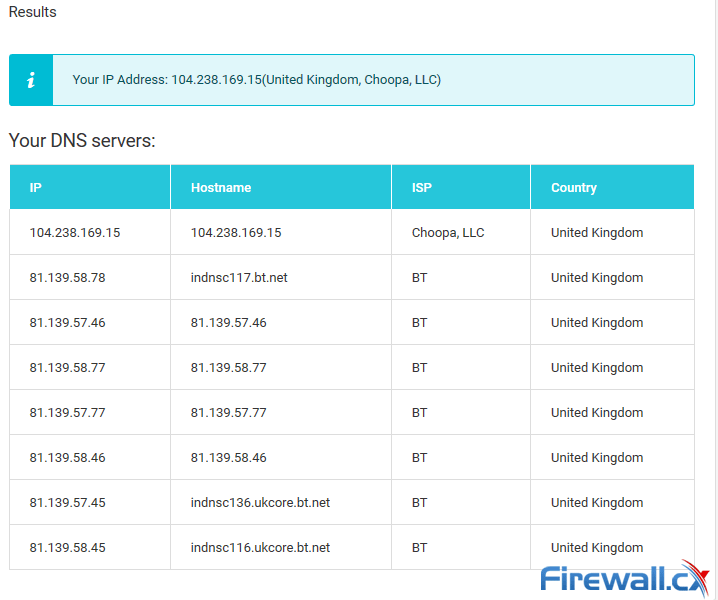 Again, the test confirmed there is a DNS Leak as it returned the IP address of the VPN server (Choopla) and our IP address 81.139.58.46 (British Telecom).
Next, we disconnected from the VPN server, enabled DNS Leak Protection in our VPN client and reconnected to the VPN server. Executing the DNS Leak test provided the following results:

Once more, PIA successfully resolved DNS leak issues. Though we can't vouch for it on every system, it's a solid indication. To be certain, users should always modify system settings as per our DNS leak guide.
Kill Switch Protection Test
So, PIA's DNS leak protection is pretty solid. How about the 'kill switch' feature? It's hard to test consistently, but we didn't run into any problems. Disconnecting from the VPN immediately turns off the Wi-Fi connection and no web pages will load:

PIA's Kill Switch blocks internet access when not connected to the VPN
However, this doesn't mean that no leak is occurring. Even slight delays to block internet traffic might cause our IP address to leak for a couple of seconds. To test further, we monitored for any IP changes during connect and disconnect with ipleak.net. We found the real IP address was not displayed at any point. That's a definite plus that helps keep your identity hidden.

However, it's worth noting that PIA's Kill Switch feature does not work if you use more than one network interface. It can also cause connectivity issues in rare cases. You should only use the feature if you need anonymous browsing, and ought to disable any extra network interfaces.
WebRTC Protection Test
Occasionally, VPNs offer protection against WebRTC. For those unfamiliar, WebRTC is a communications protocol that enables video conferencing and file transfer without extra browser plugins. However, a flaw lets websites discover the true IP address of a user even if they're using a VPN.
With features like PIA MACE, it can be difficult to tell what is included in "tracking protection." We contacted support, asking what it covers. In regards to WebRTC, we got this reponse:
"WebRTC is a browser issue, not a VPN problem, and not unique to our service. Mace does not protect from WebRTC."
Our own tests were shaky. Using the Browserleaks test we did confirm a WebRTC connection in unmodified browsers: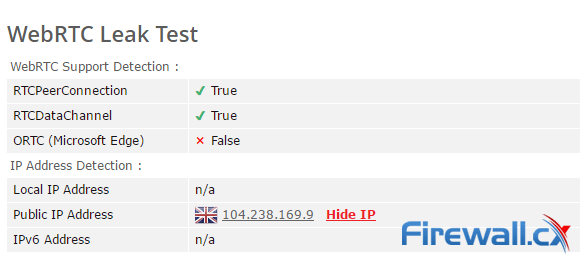 This happens even with PIA's extra security measures enabled. However, the IP address WebRTC detects seems to point to the VPN server IP, not ours. PIA seems to route STUN requests through its servers to hide the client's real IP address. So, there does seem to be some protection, but it's not related to MACE.
However, it's hard to say how comprehensive this solution is. WebRTC isn't PIA's responsibility, as the support agent pointed out. Even the best VPNs can't substitute for user configuration.
Does Private Internet Access Keep Logs?
PIA provides great security, and it doesn't lie about its features. Still, this functionality is useless if it keeps logs. A warrant from law enforcement or the NSA and your private data is in the open. This has happened several times, including hidemyass (another VPN provider) in 2011. Private Internet Access claims it does not keep traffic logs and provides true, anonymous browsing.
However, it's difficult to trust a provider's word with so much pressure from law enforcement. IN PIA's case we can be quite certain. Court documents from multiple bomb threats in 2016 show the FBI could get no useful information from PIA (see page 12, section 33).
"All of the responses from 1&1, Facebook, Twitter, and Tracfone have been traced by IP address back to a company named London Trust Media dba privateinternetaccess.com. This company is an anonymizing company whose purpose is to allow users of the internet to mask their original IP address where they are sending messages from. A subpoena was sent to London Trust Media and the only information they could provide is that the cluster of IP addresses being used was from the east coast of the United States."
That's a big endorsement, and shows that PIA is trustworthy. It seems unlikely that the FBI wouldn't pull all the cards for such a serious threat.
While PIA doesn't keep traffic logs, it does track some aspects of its website usage. Its privacy policy reveals LTM (Private Internet Access) retains email addresses, payment data, and temporary cookies. It also keeps apache web server logs, anonymous Google analytics data, and credit card protection. It seems the "anonymous browsing" claim does not refer to accessing its website.
However, PIA does seem to use this information in a genuine manner. An email address is essential for payment confirmation, and Apache web server logs are "regularly pruned," with no usernames or passwords involved. Users can also pay by Bitcoin or connect through TOR if they're concerned.
Despite the London name, PIA is based in the United States. This means considerable scrutiny from law enforcement and other bodies. However, company lawyer John Arsenault says there's a backup plan if the climate there goes south. From 2012-2013, the company received eleven requests for user data, three of which were from outside the US. Of those, no user data was disclosed.
Speed Test and Reliability
Alongside its privacy features, we found Private Internet Access to be a relatively fast VPN. From the UK, we used speedtest.net's San Jose, CA server. Without PIA, we got a download speed of 90.26 Mb/s, an upload of 97.40Mb/s, and 140ms ping (latency).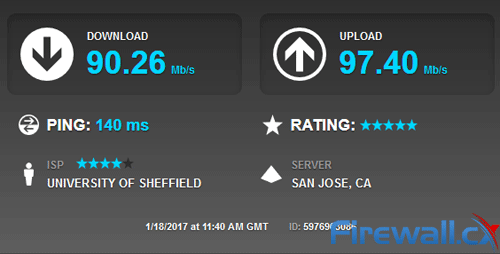 Non-VPN Speed Test with Speedtest.net San Jose
A connection with PIA's closest UK VPN server netted a slight decrease in both download and upload speed: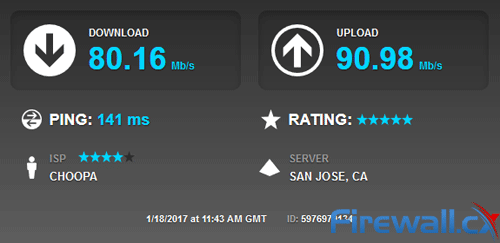 VPN-Enabled Speed Test with Speedtest.net San Jose
Our download speed took close to a 10% hit, and upload fell by 6.42 Mb/s. That's quite a fast VPN for all the encryption that's going on. Ping also fell within the expected range.
In all, PIA provided more than acceptable upload and download speeds. London Trust Media has over 3200 servers across 24 countries. That means coverage isn't much of an issue, though we'd like to see a few more on the list.
We did, however, experience a few problems with reliability. At times, the speed of servers seemed to drop – likely due to high traffic. However, you can lodge speed complaints straight from the client and they may be resolved. Despite its popularity, Private Internet Access was a fast VPN and, although it sometimes slowed, it never cut out completely.
Private Internet Access for Netflix and Region Blocks
Unfortunately, the popularity does come with some other issues. While some of the best VPNs manage to unblock Netflix, PIA is a little shaky. Anonymous browsing comes at a cost, and connecting from a US California server resulted in the well-known streaming error code F7111-1331-5059
Netflix appears to regularly identify and remove IP addresses owned by PIA. However, we did manage to unblock Netflix from the US Texas server: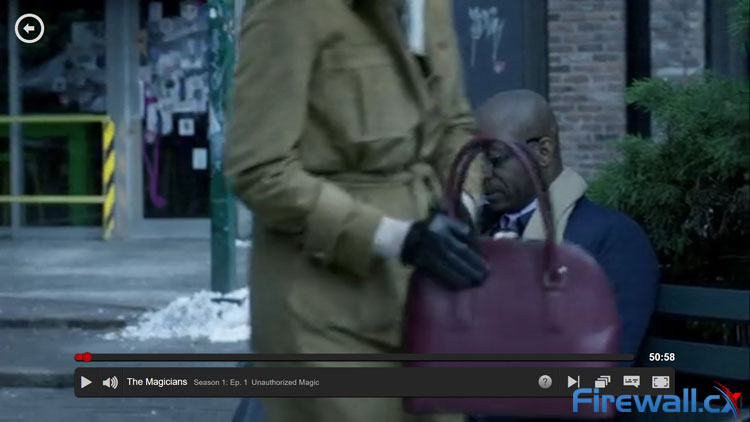 The Magicians, not available on UK Netflix.
So, watching Netflix with PIA is possible, but it may take some searching around to find a VPN server that is not blocked by Netflix. It's a constant battle between any VPN provider and Netflix, and London Trust Media can't afford to keep buying new servers. Due to legal issues, support agents are not able to help users unblock Netflix, either. That means you'll have to test each server manually.
This also applies to the local VPN server (in most cases). We couldn't find a UK server that unblocks Netflix, despite testing from there. As a result, you may have to forego encryption while you watch. Not ideal, but the fault is Netflix's rather than PIA's. In Australia, this wasn't an issue, as the servers haven't been blacklisted yet. The Usefulness varies depending on country.
Thankfully, the issue is also mostly limited to Netflix. We could access BBC iPlayer with ease from the UK London VPN server. It depends entirely on the service and how strictly they police. However, to fully unblock Netflix, you'll want to check out our Best VPN Guide.
Private Internet Access for Torrenting
Though London Trust Media doesn't support the download of illegal content, nothing is done to stop P2P downloads. We enjoyed a great experience downloading several legal torrents. There was a drop of no more than 1 MB/s, and only slight differences in reliability. Our download speeds without VPN were averaging around 8.7MB/s with a drop to 7.7Mb/s after connecting to our PIA VPN.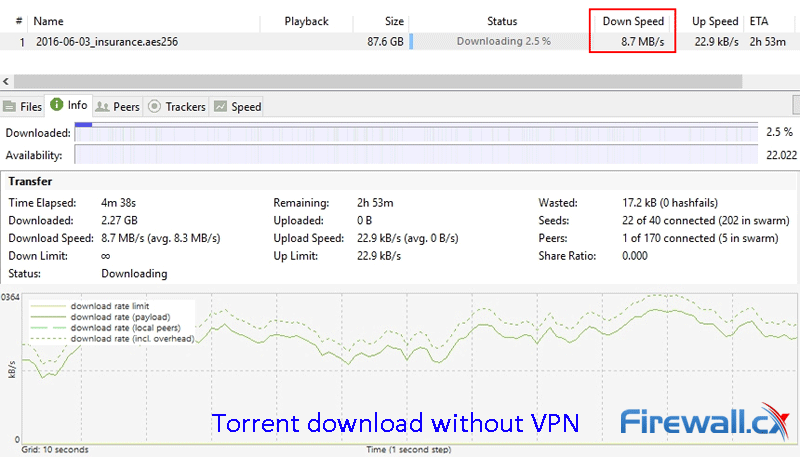 A BitTorrent download with no VPN enabled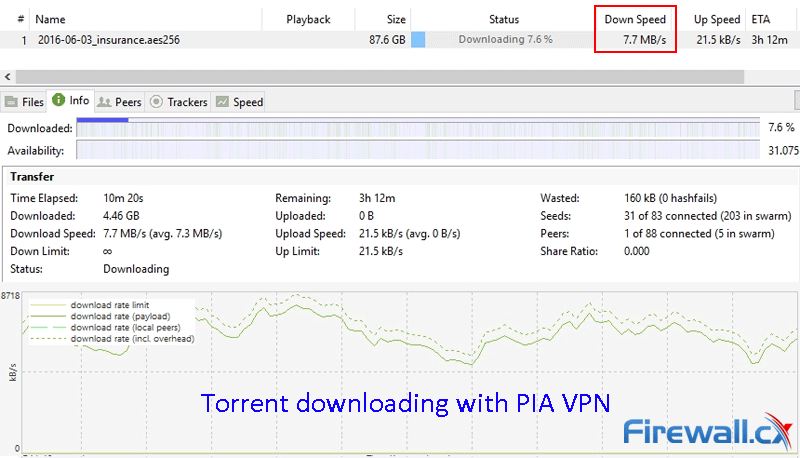 BitTorrent downloading Using Private Internet Access
Torrent functionality works on all servers and, on "high-risk" ones, PIA routes traffic through a secondary VPN to further hide IP addresses. In addition, PIA keeps no logs, so it can't comply with requests from copyright holders.
To verify the safety of P2P downloads with PIA, we ran the ipMagnet test, as per our VPN for torrenting guide. Only the VPN provider was shown, proving that PIA can hide the IP address even during P2P. For further safety, PIA provides a SOCKS5 proxy. Though this doesn't offer encryption, it does give another layer to hide an IP address. You can see the initial, SOCKS5 IP address, followed by the VPN IP when it was disabled:

All of this makes Private Internet Access an excellent option for torrenting. It should also provide anonymous browsing on torrent sites, and bypass ISP throttling on download. $3.33 for fast VPN torrenting is almost a steal.
Support – Response Time and Quality
No service is infallible, and it's important to have support services in place. PIA no longer offers a 24/7 live chat service, instead opting for an email system. The average wait time is listed as 4-6 hours.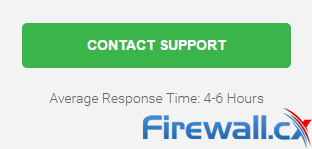 However, we found this to be significantly less in practice. In three separate support cases, two received replies in exactly half an hour, and the third around 45 minutes. That may not be as fast as a live chat, but it's acceptable. This may just be to stop users being impatient if replies aren't instantaneous.
The quality of support was also good. Responses were a mixture of personalized content and copy-pasted guides for extra information. The agents answered questions clearly, were knowledgeable about the product, and even sent follow up emails.
Unfortunately, PIA does not offer phone call support. This may be an issue if you have an urgent problem, but for anything else email should be fine. There's also a variety of forum posts and FAQs covering a range of topics, so even that may not be necessary. It's not the best VPN support around but for most users it will be plenty.
Value for Money
Private Internet Access manages to deliver some of the best value for money in the industry. The subscription is cheaper than most VPN providers at its $3.33US/month based on a yearly subscription. Other tiers are a lot more expensive, six months adding up to $5.99 a month and one month $6.95. However, this is still lower than some of our best VPN providers.
Despite the low fee, users still get a complete service. For less than a coffee each month, you get anonymous browsing and torrenting, good support, and more than enough speed. Though the ability to unblock Netflix is limited, there are a few servers that work and PIA can still dodge most geo-blocking. The free SOCKS5 proxy is another plus, allowing users to trade encryption for speed where needed.

Summary
You're also paying for the brand. Not to show-off to your friends, but in its certifications. London Trust Media has been around for ten years now, and is one of the few with tangible evidence to back up its no log policy.
However, if users aren't happy, PIA does have a seven-day money back guarantee. That should be more than enough time, and refunds are given with no questions asked. Unless Netflix blocking is your biggest use, the value for money is unmatched. That amazing price point is why we named Private Internet Access one of the best VPNs this year.
Wi-Fi Key Generator
Generate/Crack any
WEP, WPA, WPA2 Key!
Cisco Password Crack
Decrypt Cisco Type-7 Passwords on the fly!