Book Review: The Official VMware VCP5 Certification Guide
Article Reads:12379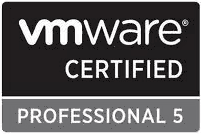 The moment we find a book that gears us for a certification, straightaway we get into 'I need to achieve' mode. With it comes the urge to use shortcuts and randomly ignore things that you might think are irrelevant. I have said this before and I will say it again: a certification is just one milestone in the journey to attaining expertise, it is not the endgame. In spite of the fact that this book is written for the purpose of a certification, it does much more than that.
This is tailored to make you competent on vSphere 5. I would, however, tip my hat to the author for making that task much more manageable and entertaining. He has given careful attention to the goals and has kept the journey as simple as possible. I would not waste your time extolling the need for virtualisation. That is a well established fact. What this book does is prepare you to extract the best out of some really efficient virtualisation tools brought to us by VMware, which holds the position of being pathfinder in the virtualisation industry.
To continue reading this excellent VMware certification guide review by Arani Mukherjee, and learn how it can help you achieve your VCP5 certification, click here: Book Review: The Official VMware VCP5 Certification Guide.
Wi-Fi Key Generator
Generate/Crack any
WEP, WPA, WPA2 Key!
Cisco Password Crack
Decrypt Cisco Type-7 Passwords on the fly!