How to Get a Free Fully Functional Cloud-Based Unified Communications PBX with Free Trial Hosting on Google Cloud, Amazon or OVH!
Article Reads:8680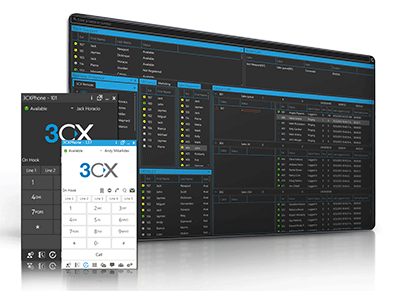 Crazy as it might sound there is one Unified Communications provider who is giving out free fully functional cloud-based PBX systems without obligation from its users/customers.
3CX, a leader in Unified Communications, has just announced the availability of its new PBX Express online wizard designed to easily deploy a PBX in your own cloud account.
3CX's Advanced Unified Communications features were recently covered in our article The Ultimate Guide to IP PBX and VoIP Systems - The Best Free IP PBXs For Businesses. In the article we examined the common components of a modern Unified Communications platform and how they are all configured to work together enabling free real-time communications and presence for its users no matter where they are in the world.
Now Free Cloud-based services are added to the list and the features are second to none plus they provide completely Free Trial Hosting, Domain Name, associated SSL certificates and much more!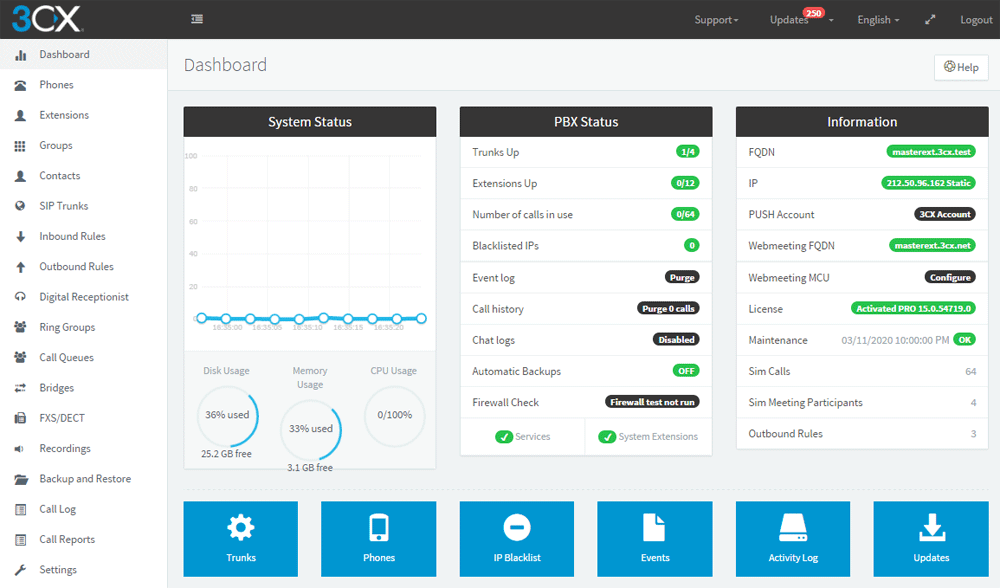 3CX's intuitive dashboard allows quick & easy administration with zero prior experience!
Here's what the Free Unified Communications PBX includes:
Free fully-functional Unified Communications PBX
Up to 8 simultaneous calls
Ability to make/receive calls on your SIP phones or mobile devices via IP
Full Support for iPhone and Android devices
Full support for iPads and Tablet devices
Presence Services (See who's online, availability, status etc.)
Instant Messaging
Video conferencing
Desktop Sharing
Zero Maintenance – Everything is taken care of for you!
Free Domain Name selection (over 20 countries to select from!)
Free Trial Hosting on Google Cloud – Amazon Web Services or OVH!
SSL Certificate
Fast deployment- no previous experience required
Super-easy administration
…and much more!
3CX's Unified Communications PBX system is an advanced, flexible PBX that can be run locally in your office at no cost which is why thousands of companies are switching to 3CX. With the choice of an on-premises solution that supports Windows and Linux operating systems and now the free cloud-based hosting – it has become a one-way solution for companies seeking to move to an advanced Unified Communications system but at the same time seeking to dramatically cut telecommunication costs.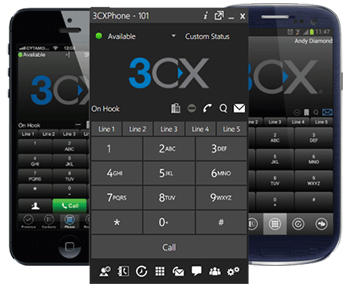 Thanks to its support for any SIP-based IP phone and mobile device (iPhone, Android, iPad, Tablet etc.) the 3CX IP PBX has quickly become the No.1 preferred solution.
3CX's commitment to its customers and product is outstanding with regular updates covering its main UC PBX product but also mobile device clients - ensuring customers are not left with long outstanding problems or bugs. 3CX recently announced a number of bug fixes and enhancements for the 3CX Client for Android but also the 3CX Client for Mac confirming once again that it's determined not to leave customers in the dark and continually improve its services and product's quality.
Read The Ultimate Guide to IP PBX and VoIP Systems - The Best Free IP PBXs For Businesses article for more information on the 3CX UC solution.
Wi-Fi Key Generator
Generate/Crack any
WEP, WPA, WPA2 Key!
Cisco Password Crack
Decrypt Cisco Type-7 Passwords on the fly!