3CX's Unified Communications IP PBX enhanced to includeNew Web Client, Rich CTI/IP Phone Control, Free Hotel Module & Fax over G.711 - Try it Today for Free!
Article Reads:8394
3CX has done it again! Working on its multi-platform, core v15 architecture, the UC solution developers have released the latest version of its PBX in Alpha, v15.5. The new build includes some incredibly useful features including a web client - a completely new concept for this product.
3CX has made a big efforts to ensure its IP PBX product remains one of the Best Free UC IP PBX systems available!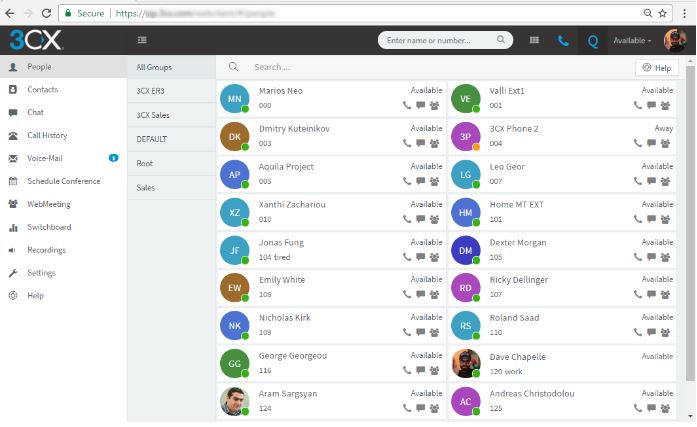 The new 3CX Intuitive web client that leaves competitors miles behind
User-Friendly & Feature-Rich
The 3CX Web Client, built on the latest web technology (angular 4), currently works in conjunction with the softphone client for calls, and allows users to communicate and collaborate straight from the browser. The modern, intuitive interface combines key 3CX features including video conferencing, chat, switchboard and more, improving overall usability.
Improved CTI/IP Phone Control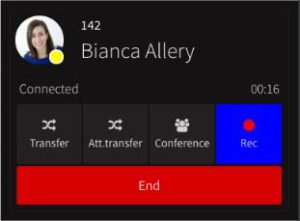 Desktop call control has been massively improved. Even if your phone system is running in the cloud, supported phones can be reliably controlled from the desktop client. This improvement follows the switch to uaCTSA technology. Moreover, a new Click 2 Call Chrome extension makes communication seamless across the client and browser.
Reintroduction Of The Hotel Module Into 3CX
The Hotel Module has been restored into 3CX and is now included free of charge for all PRO/Enterprise licenses - great news for those in the hospitality industry.
Additionally, 3CX now supports Google's FIREBASE push, and fax over G711 has been added amongst various other improvements and features.
Wi-Fi Key Generator
Generate/Crack any
WEP, WPA, WPA2 Key!
Cisco Password Crack
Decrypt Cisco Type-7 Passwords on the fly!