3CX Unified Communications New Web Client IP Phone, Web Meetings, Click-to-Call & More with V15.5
Article Reads:12589
The developers of the popular software PBX, 3CX, have announced another major update to their unified communications solution! The latest release, 3CX v15.5, makes the phone system faster, more secure and more reliable with a number of improvements and brand new features.
Notably, v15.5 brings with it a totally new concept for the PBX system, a completely web-based softphone client that can be launched straight from any open-standards browser. The web client has an attractive, modern interface which makes it incredibly user-friendly, allowing tasks such as call transferring, deskphone control and more to be carried out in a single click.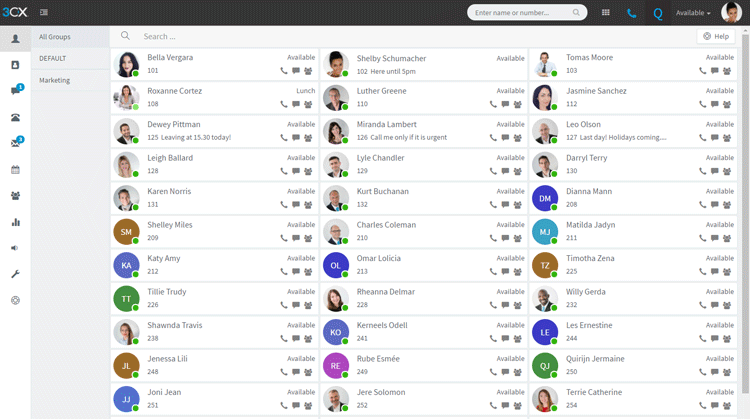 Web-Client provides leading features packed in an easy-to-use GUI
Unified Communications IP PBX That Can Be Deployed Anywhere
Furthering their commitment to providing an easy to install and manage PBX, 3CX has also made deployment easier and more flexible. 3CX can be deployed on MiniPC appliances of leading brands such as Intel, Zotac, Shuttle and Gigabyte meaning that businesses on a budget can ensure enterprise level communications at a fraction of the price.
Additionally, 3CX has ensured more freedom of choice when it comes to deploying the PBX in the cloud. With more supported hosters, such as 1&1, and an easy to use 8 step wizard that allows customers and resellers to have a fully configured PBX up and running in minutes.
IP PBX With Integrated Web Conferencing
The brand new web client includes integrated web conferencing completely free of charge without any additional licensing or administration. Video conferences are held directly from the browser with no additional downloads or plugins, and most importantly, this applies to remote participants as well!
IP PBX Web Client with integrated Web Conferencing Free of Charge!
More Reliable, Easier to Control Your Deskphone or Smartphone
By implementing the uaCSTA standard for deskphones, 3CX has significantly improved remote control of phones. This has ensured more reliable control of IP phones regardless of the location of the extension or whether or not the PBX is being run on-premise or in the cloud. Moreover, the 3CX smartphone clients for Android and iOS can now also be remote controlled.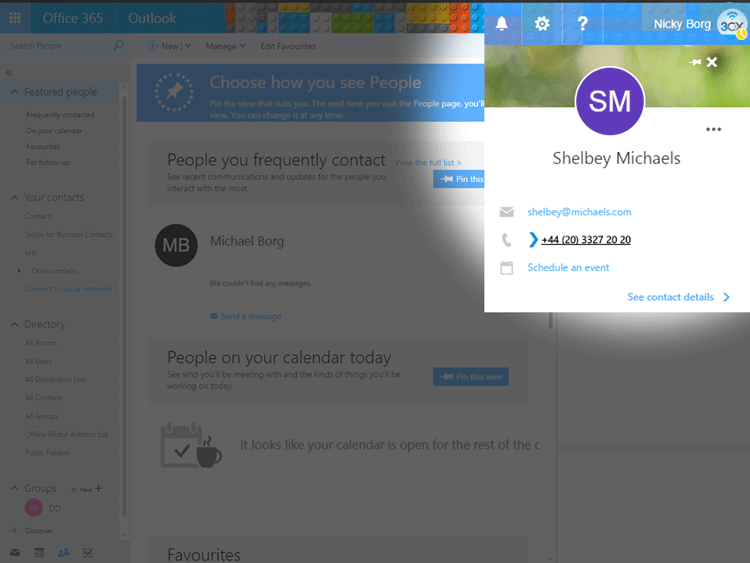 Click-to-Call Feature from any Web page or CRM
Additional Improvements & Features Include:
Click2Call Chrome Extension to dial from any web page or CRM
Integrated Hotel Module
Support for Google Firebase PUSH
Achieve PCI compliance in financial environments
Wi-Fi Key Generator
Generate/Crack any
WEP, WPA, WPA2 Key!
Cisco Password Crack
Decrypt Cisco Type-7 Passwords on the fly!