How to Enable 'Web Server' Certificate Template Option on Windows Certification Authority (CA) Server
Article Reads:38592
In this article we will show you how to enable the 'Web Server' certificate template option on a Windows Certification Authority (Windows CA) Server. The Web Server option is usually not present in a fresh Windows CA server installation installation which can introduce difficulties for users or administrators who need the option to get their web server certificates signed: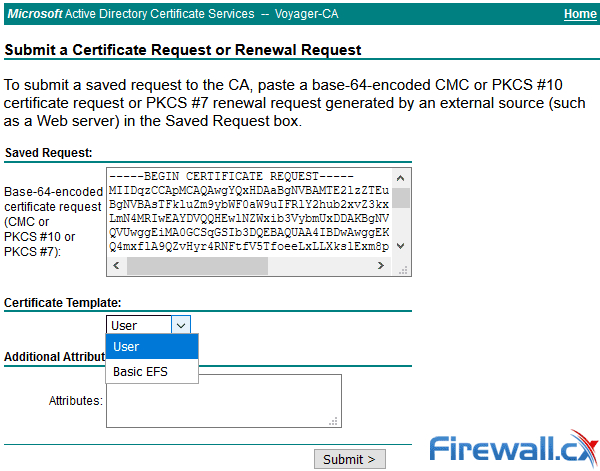 Recommended Article: How to install and configure a Windows CA Server
Enabling the Web Server certificate template is a simple and non-disruptive process. From the Administrative Tools, open the Certification Authority tool. Next, right-click on the Certificate Templates folder and select Manage: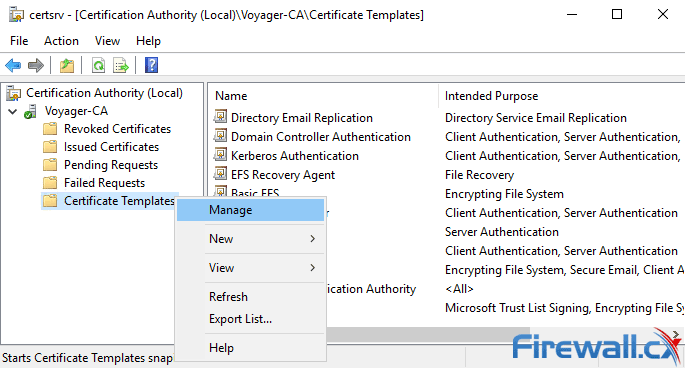 This will open the Certificate Templates Console as shown below. Double-click on the Web Server template: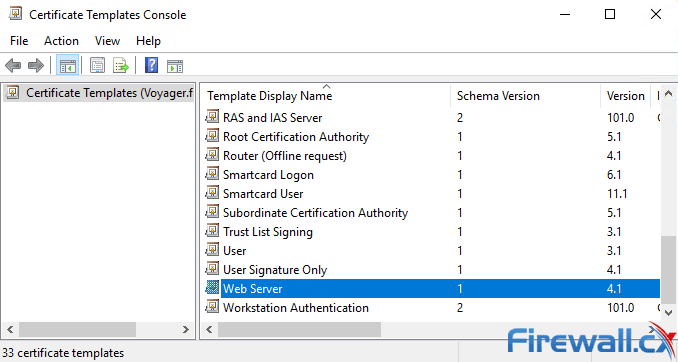 The Web Server Properties window will now appear. Click on the Security tab and select the Authenticated Users from the Group or user names section. In the Permissions for Authenticated Users section tick the Allow action for the Enroll permission. When ready, click on OK: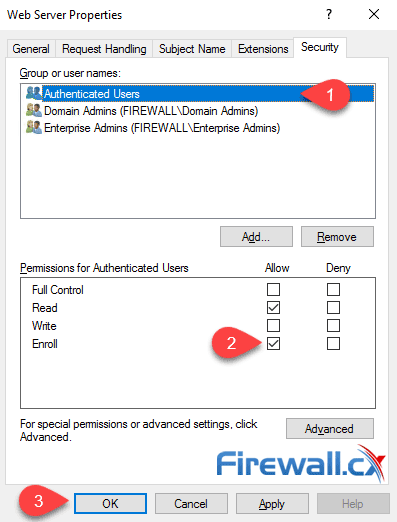 Congratulations - you've now successfully enabled the Web Server certificate template option. Your Windows CA server should now present the previously mission option as shown below:
Summary
This article explained how to enable the Web Server certificate template option on your Windows Certification Authority (Windows CA) Server. We included step-by-step screenshots to ensure its a detailed and yet simple process to follow.
Wi-Fi Key Generator
Generate/Crack any
WEP, WPA, WPA2 Key!
Cisco Password Crack
Decrypt Cisco Type-7 Passwords on the fly!