WordPress Audit Trail: Monitor Changes & Security Alerts For WordPress Blogs, Websites, e-Shops - Regulatory Compliance
Article Reads:17728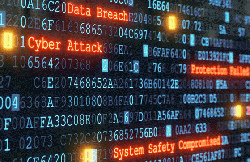 Monitoring, Auditing and obtaining Security Alerts for websites and blogs based on popular CMS systems such as WordPress, has become a necessity. Bugs, security exploits and security holes are being continuously discovered for every WordPress version making monitoring and auditing a high security priority. In addition, multi-user environments are often used for large WordPress websites, making it equally important to monitor WordPress user activity.
Users with different privileges can login to the website's admin pages and publish content, install a plugin to add new functionality to the website, or change a WordPress theme to change the look and feel of the website. From the admin pages of WordPress users can do anything, including taking down the website for maintenance, depending on their privileges.
The Need to Keep a Log of What is Happening on Your WordPress
Every type of multi-user software keeps an audit trail that records all user activity on the system. And, since modern business websites have become fully blown multi-user web applications, keeping a WordPress audit trail is a critical and must do task. A default installation of WordPress does not have an audit trail, but the good news is that there are plugins such as WP Security Audit Log that allow you to keep an audit trial of everything that is happening on your WordPress.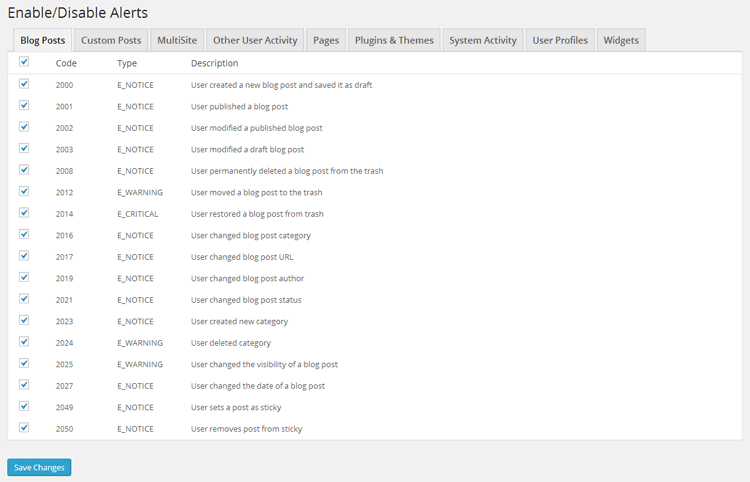 Figure 1. Plugins like WP Security Audit Log provide detail tracking of all necessary events (click to enlarge)
There are several advantages to keeping track of all the changes that take place on your WordPress website in an audit trail. Here are just a few:
Keep Track Of Content & Functionality Changes On Your WordPress
By keeping a WordPress audit trail you can find out who did what on your WordPress website. For example; who published an article, or modified existing and already published content of an article or a page, installed a plugin, changed the theme or modified the source code of a file.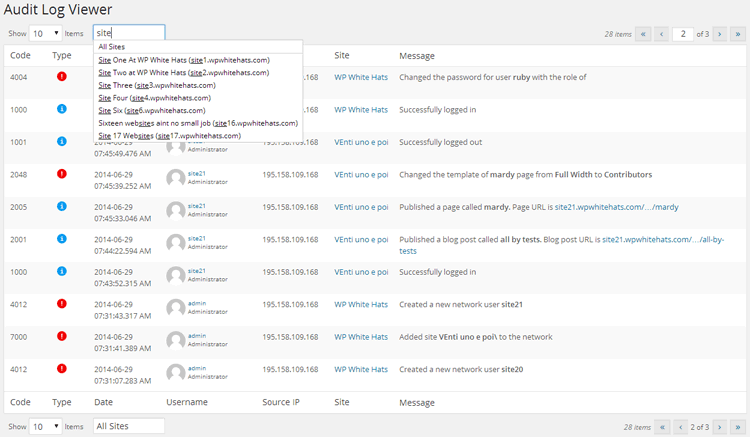 Figure 2. Searching for specific events in WordPress Security Audit Log (click to enlarge)
Be Alerted to Suspicious Activity on Your WordPress
By keeping a WordPress Audit trail you can also be alerted to suspicious activity on your WordPress at an early stage, thus thwarting possible hack attacks. For example, when a WordPress is hacked, typically the attackers reset a user's password or create a new account to login to WordPress. By using an add-on such as Email Notifications you can create specific rules so when important changes happen on your WordPress they are logged and you are notified via email.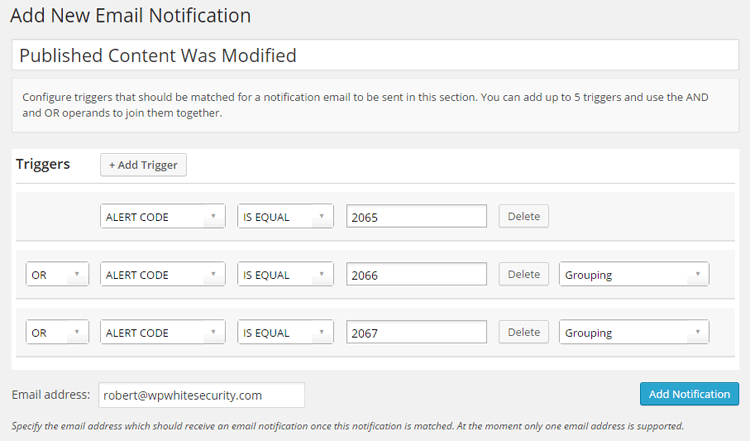 Figure 3. WP Security Audit Log: Creating customized email alerts for your WordPress site
Ensure the Productivity of Your Users & Employees
Nowadays many businesses employ remote workers. As much as businesses benefit by employing remote workers, there are disadvantages. For example, while the activity of employees who work from the office can be easily tracked, that of remote workers cannot. Therefore if your business website is powered by WordPress, when you install a WordPress audit trail plugin you can keep track of everything your web team is doing on the website, including the login and logout times, and location.
Ensure Your Business WordPress Websites Meet Mandatory Regulatory Compliance Requirements
If you have an online business, or if you are any sort of business via your WordPress website, there is a number of regulatory compliance requirements your website needs to adhere to, such as the PCI DSS. One common requirement these regulatory compliance requirements have is logs. As a website owner you should keep a log, or audit trail, of all the activity that is happening on your website.
Ease WordPress Troubleshooting
If you already have experience managing a multi-user system, you know that if something breaks down users will never tell you what they did. This is common, especially when administering customers' websites. The customer has administrative access to WordPress. Someone installs a plugin, the website goes haywire yet it is no one's fault. By keeping a WordPress audit trail you can refer to it and easily track any website changes that took place, thus making troubleshooting really easy.
Keep A WordPress Audit Trail
There are several other advantages when you keep a WordPress audit trail to keep a record of all the changes that take place on your WordPress site, such as having the ability to generate reports to justify your charges. The list of advantages can be endless but the most important one is security. Typically overlooked, logging also helps you ensure the long term security of your WordPress website.
Wi-Fi Key Generator
Generate/Crack any
WEP, WPA, WPA2 Key!
Cisco Password Crack
Decrypt Cisco Type-7 Passwords on the fly!