Interview: Kevin Wallace CCIEx2 #7945 (Routing/Switching and Voice) & CCSI (Instructor) #20061
Article Reads:23477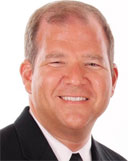 Kevin Wallace is a well-known name in the Cisco industry. Most Cisco engineers and Cisco certification candidates know Kevin from his Cisco Press titles and the popular Video Mentor training series. Today, Firewall.cx has the pleasure of interviewing Kevin and revealing how he managed to become one of the world's most popular CCIEs, which certification roadmap Cisco candidates should choose, which training method is best for your certification and much more.
Kevin Wallace, CCIEx2 (R/S and Voice) #7945, is a Certified Cisco Systems Instructor (CCSI #20061), and he holds multiple Cisco certifications, including CCNP Voice, CCSP, CCNP, and CCDP, in addition to multiple security and voice specializations. With Cisco experience dating back to 1989 (beginning with a Cisco AGS+ running Cisco IOS 7.x). Kevin has been a network design specialist for the Walt Disney World Resort, a senior technical instructor for SkillSoft/Thomson NETg/KnowledgeNet, and a network manager for Eastern Kentucky University. Kevin holds a Bachelor of Science Degree in Electrical Engineering from the University of Kentucky. Kevin lives in central Kentucky with his wife (Vivian) and two daughters (Stacie and Sabrina).
Firewall.cx Interview Questions
Q1. Hello Kevin and thanks for accepting Firewall.cx's invitation. Can you tell us a bit about yourself, your career and daily routine as a CCIE (Voice) and Certified Cisco Systems Instructor (CCSI)?
Sure. As I was growing up, my father was the central office supervisor at the local GTE (General Telephone) office. So, I grew up in and around a telephone office. In college, I got a degree in Electrical Engineering, focusing on digital communications systems. Right out of college, I went to work for GTE Laboratories where I did testing of all kinds of telephony gear, everything from POTS (Plain Old Telephone Service) phones to payphones, key systems, PBX systems, and central office transmission equipment.
Then I went to work for a local university, thinking that I was going to be their PBX administrator but, to my surprise, they wanted me to build a data network from scratch, designed around a Cisco router. This was about 1989 and the router was a Cisco AGS+ router running Cisco IOS 7.x. And I just fell in love with it. I started doing more and more with Cisco routers and, later, Cisco Catalyst switches.
Also, if you know anything about my family and me you know we're huge Disney fans and we actually moved from Kentucky to Florida where I was one of five Network Design Specialists for Walt Disney World. They had over 500 Cisco routers (if you count RSMs in Cat 5500s) and thousands of Cisco Catalyst switches. Working in the Magic Kingdom was an amazing experience.
However, due to a family health issue we had to move back to KY where I started teaching classes online for KnowledgeNet (a Cisco Learning Partner). This was in late 2000 and, even though we've been through a couple of acquisitions (first Thomson NETg and then Skillsoft), we're still delivering Cisco authorized training live and online.
Being a Cisco trainer has been a dream job for me because it lets me stay immersed in Cisco technologies all the time. Of course I need, and want, to keep learning. I'm always in pursuit of some new certification. Just last year I earned my second CCIE, in Voice. My first CCIE, in Route/Switch, came way back in 2001.
In addition to teaching live online Cisco courses (mainly focused on voice technologies), I also write books and make videos for Cisco Press and have been for about the last ten years.
So, to answer your question about my daily routine: it's a juggling act of course delivery and course development projects for Skillsoft and whatever book or video title I'm working on for Cisco Press.

Q2. We would like to hear your personal opinion on Firewall.cx's technical articles covering Cisco technologies, VPN Security and CallManager Technologies. Would you recommend Firewall.cx to Cisco engineers and certification candidates around the world?
Firewall.cx has an amazing collection of free content. Much of the reference material is among the best I've ever seen. As just one example, the Protocol Map Cheat Sheet in the Downloads area is jaw-dropping. So, I would unhesitatingly recommend Firewall.cx to other Cisco professionals.
Q3. As a Cisco CCIE (Voice) and Certified Cisco Systems Instructor (CCSI) with more than 14 years experience, what preparation techniques do you usually recommend to students/engineers who are studying for Cisco certifications?
For me, it all starts with goal setting. What are you trying to achieve and why? If you don't have a burning desire to achieve a particular certification, it's too easy to run out of gas along your way.
You should also have a clear plan for how you intend to achieve your goal. "Mind mapping" is a tool that I find really useful for creating a plan. It might, for example, start with a goal to earn your CCNA. That main goal could then be broken down into subgoals such as purchasing a CCNA book from Cisco Press, building a home lab, joining an online study group, etc. Each of those subgoals could then be broken down even further.
Also, since I work for a Cisco Learning Partner (CLP), I'm convinced that attending a live training event is incredibly valuable in certification preparation. However, if a candidate's budget doesn't permit that I recommend using Cisco Press books and resources on Cisco's website to self-study. You've also got to "get your hands dirty" working on the gear. So, I'm a big fan of constructing a home lab.
When I was preparing for each of my CCIE certifications, I dipped into the family emergency fund in order to purchase the gear I needed to practice on. I was then able to sell the equipment, nearly at the original purchase price, when I finished my CCIE study.
But rather than me rattling on about you should do this and that, let me recommend a super inexpensive book to your readers. It's a book I wrote on being a success in your Cisco career. It's called, "Your Route to Cisco Career Success," and it's available as a Kindle download (for $2.99) from Amazon.com.
If anyone reading this doesn't have a Kindle reader or app, the book is also available as a free .PDF from the Products page of my website, 1ExamAMonth.com/products.

Q4. In today's fast paced technological era, which Cisco certifications do you believe can provide a candidate with the best job opportunities?
I often recommend that certification candidates do a search on a job website, such as dice.com or monster.com, for various Cisco certs to see what certifications are in demand in their geographical area.
However, since Cisco offers certifications in so many different areas, certification candidates can pick an area of focus that's interesting to them. So, I wouldn't want someone to pursue a certification path just because they thought there might be more job opportunities in that track if they didn't have an interest and curiosity about that field.
Before picking a specific specialization, I do recommend that everyone demonstrate that they know routing and switching. So, my advice is to first get your CCNA in Routing and Switching and then get your CCNP. At that point, decide if you want to specialize in a specific technology area such as security or voice, or if you want to go even deeper in the Routing and Switching arena and get your CCIE R/S.

Q5. There is a steady rise on Cisco Voice certifications and especially the CCVP certification. What resources would you recommend to readers who are pursuing their CCVP certification that will help them prepare for their exams?
Interestingly, Cisco has changed the name of the CCVP certification to the CCNP Voice certification, and it's made up of five exams: CVOICE, CIPT1, CIPT2, TVOICE and CAPPS. Since I teach all of these classes live and online, I think that's the best preparation strategy. However, it is possible to self-study for those exams. Cisco Press offers comprehensive study guides for the CVOICE, CIPT1 and CIPT2 exams. However, you'll need to rely on the exam blueprints for the TVOICE and CAPPS exams, where you take each blueprint topic and find a resource (maybe a book, maybe a video, or maybe a document on Cisco's website) to help you learn that topic.
For hands-on experience, having a home lab is great. However, you could rent rack time from one of the CCIE Voice training providers or purchase a product like my CCNP Voice Video Lab Bundle, which includes over 70 videos of lab walkthroughs for $117.

Q6. What is your opinion on Video based certification training as opposed to text books – Self Study Guides?
Personally I use, and create, both types of study materials. Books are great for getting deep into the theory and for being a real-world reference. However, for me, there's nothing like seeing something actually configured from start to finish and observe the results. When I was preparing for my CCIE Voice lab I would read about a configuration, but many times I didn't fully understand it until I saw it performed in a training video.
So, to answer your question: instead of recommending one or the other, I recommend both.
We thank Kevin Wallace for his time and interview with Firewall.cx.
Wi-Fi Key Generator
Generate/Crack any
WEP, WPA, WPA2 Key!
Cisco Password Crack
Decrypt Cisco Type-7 Passwords on the fly!