The VIRL Book – A Guide to Cisco's Virtual Internet Routing Lab (Cisco Lab)
Article Reads:15222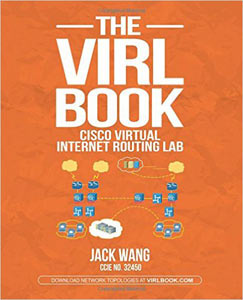 Cisco's Virtual Internet Routing Lab (VIRL) is a network simulation tool developed by Cisco that allows engineers, certification candidates and network architects to create their own Cisco Lab using the latest Cisco IOS devices such as Routers, Catalyst or Nexus switches, ASA Firewall appliances and more.
Read Jack Wang's Introduction to Cisco VIRL article to find out more information about the product
Being a fairly new but extremely promising product it's quickly becoming the standard tool for Cisco Lab simulations. Managing and operating Cisco VIRL might have its challenges, especially for those new to the virtualization world, but one of the biggest problems has been the lack of dedicated online resources for VIRL management leaving a lot of unanswered questions on how to use VIRL for different types of simulations, how to build topologies, how to fine tune them etc.
The recent publication of "The VIRL Book' by Jack Wang has changed the game for VIRL users. Tasks outlined above plus a lot more are now becoming easier to handle, helping users manage their VIRL server in an effective and easy to understand way.
The introduction to VIRL has been well crafted by Jack as he addressed each and every aspect of VIRL, why one should opt for VIRL, what VIRL can offer and how it different from other simulation tools.
This unique title addresses all possible aspects of VIRL and has been written to satisfy even the most demanding users seeking to create complex network simulations. Key topics covered include:
Planning the VIRL Installation
Installing VIRL
Creating your first simulation
Basic operation & best practices,
Understanding the anatomy of VIRL
External Connectivity to the world
Advanced features
Use VIRL for certifications
Running 3rd party virtual machines
Sample Network Topologies
The Planning the VIRL Installation section walks through the various VIRL installation options, be it a virtual machine, bare metal installation or on the cloud, what kind of hardware suits the VIRL installation. This makes life easier for VIRL users to ensure they are planning well and selecting the right hardware for their VIRL installation.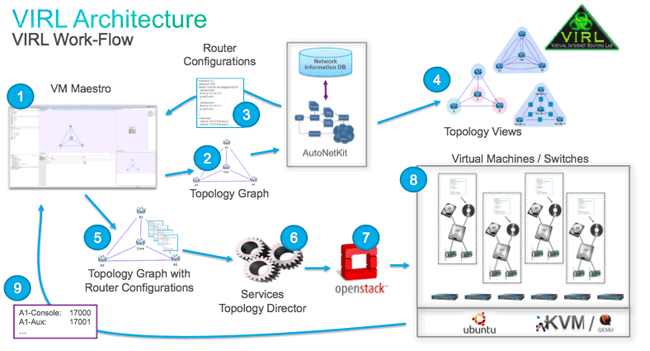 Figure 1. Understanding the Cisco VIRL work-flow
The Installing VIRL section is quite engaging as Jack walks through the installation of VIRL on various virtual platforms such as VMware vSphere ESXI, VMWare Fusion, VMWare Workstation, Bare-Metal and on the cloud. All these installations are described simple steps and with great illustrations. The troubleshooting part happens to be the cream of this section as it dives into small details such as bios settings and more, proving how attentive the author is to simplifying troubleshooting.
The Creating your first simulation section is a very helpful section as it goes though in depth about how to create a simulation, comparison of Design mode and Simulation mode, generating initial configurations etc. This section really helped us to understand VIRL in depth and especially how to create a simulation with auto configurations.
The External connectivity to the world section helps the user open up to a new world of virtualization and lab simulations. Jack really mastered this section and simplified the concepts of FLAT network and SNAT network while at the same time dealing with issues like how to add 3rd party virtual machines into VIRL. The Palo Alto Firewall integration happens to be our favorite.
To summarize, this title is a must guide for all Cisco VIRL users as it deals with every aspect of VIRL and we believe this not only simplifies the use of the product but also helps users understand how far they can go with it. Jack's hard work and insights are visible in every section of the book and we believe it's not an easy task to come out with such a great title. We certainly congratulate Jack. This is a title that should not be missing from any Cisco VIRL user's library.
Wi-Fi Key Generator
Generate/Crack any
WEP, WPA, WPA2 Key!
Cisco Password Crack
Decrypt Cisco Type-7 Passwords on the fly!