Firewall.cx - Cisco CCIE Experts & Cisco Press Authors Collaboration Annoucement
Article Reads:22399
8th November 2012
Firewall.cx, the world's only awarded Official Cisco Press Reviewer and leading website in Cisco technologies, Linux and networking, announces its new collaboration with Cisco Press's CCIE experts and authors.
With this new collaboration, Firewall.cx aims to bring closer to the community the people who write the great Cisco Press books we've all come to love and rely on. Cisco Press authors who hold at least one CCIE certification will be contributing as guest writers on Firewall.cx, sharing their valuable knowledge and technical expertise with our global IT community, covering new exciting topics in Cisco Unified Communications, Cisco Security, Cisco Certifications, Cisco Wireless, Cisco Firewalls, Cisco Routing and much more!
In addition, Firewall.cx will be interviewing these gurus, providing a first-hand insight into how they obtain their certifications, how they deal with challenging problems, revealing their proven troubleshooting techniques, listen to their advice for newcomers and engineers seeking to increase their knowledge and expertise, plus much more!
To kick-start this new collaboration, Firewall.cx has invited CCIE Voice Akhil Behl, Senior Network Consultant with Cisco Advanced Services and author of the recent Cisco Press title: Securing Cisco IP Telephony Networks.
Akhil Behl will be providing the Firewall.cx community with a new technical article based on VoIP security and we'll be publishing a number of upcoming events where the community will have the chance to interact with the author and ask questions!
Keep your eyes on Firewall.cx for updates as they become available.
The Firewall.cx Team
Expert: Akhil Behl Double CCIE (Voice & Security) #19564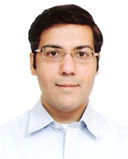 Akhil Behlis a Senior Network Consultant with Cisco Advanced Services, focusing on Cisco Collaboration and Security architectures. He leads Collaboration and Security projects worldwide for Cisco Services and the Collaborative Professional Services (CPS) portfolio for the commercial segment. Prior to his current role, he spent 10 years working in various roles at Linksys, Cisco TAC, and Cisco AS. He holds CCIE (Voice and Security), PMP, ITIL, VMware VCP, and MCP certifications.
He has several research papers published to his credit in international journals including IEEE Xplore.
He is a prolific speaker and has contributed at prominent industry forums such as Interop, Enterprise Connect, Cloud Connect, Cloud Summit, Cisco SecCon, IT Expo, and Cisco Networkers.
He is the author of 'Securing Cisco IP Telephony Networks' by Cisco Press.
Wi-Fi Key Generator
Generate/Crack any
WEP, WPA, WPA2 Key!
Cisco Password Crack
Decrypt Cisco Type-7 Passwords on the fly!