Acunetix v12: More Comprehensive, More Accurate and now 2X Faster Web Vulnerability Scanner
Article Reads:8164

22nd May 2018: Acunetix, the pioneer in automated web application security software, has announced the release of version 12. This new version provides support for JavaScript ES7 to better analyse sites which rely heavily on JavaScript such as SPAs. This coupled with a new AcuSensor for Java web applications, sets Acunetix ahead of the curve in its ability to comprehensively and accurately scan all types of websites. With v12 also comes a brand new scanning engine, re-engineered and re-written from the ground up, making Acunetix the fastest scanning engine in the industry.
"Acunetix was always in the forefront when it came to accuracy and speed, however now with the re-engineered scanning engine and sensors that support the latest JavaScript and Java technologies, we are seeing websites scanned up to 2x faster without any compromise on accuracy." announced Nicholas Sciberras, CTO.
A free trial version can be downloaded from: http://www.acunetix.com/vulnerability-scanner/download/
Support For Latest JavaScript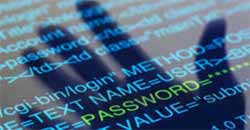 Acunetix DeepScan and the Acunetix Login Sequence Recorder have been updated to support ECMAScript version 6 (ES6) and ECMAScript version 7 (ES7). This allows Acunetix to better analyse JavaScript-rich sites which make use of the latest JavaScript features. The modularity of the new Acunetix architecture also makes it much easier now for the technology to stay ahead of the industry curve.
AcuSensor For Java
Acunetix version 12 includes a new AcuSensor for Java web applications. This improves the coverage of the web site and the detection of web vulnerabilities, decreases false positives and provides more information on the vulnerabilities identified. While already supporting PHP and ASP .NET, the introduction of Java support in AcuSensor means that Acunetix coverage for interactive gray box scanning of web applications is now possibly the widest in the industry.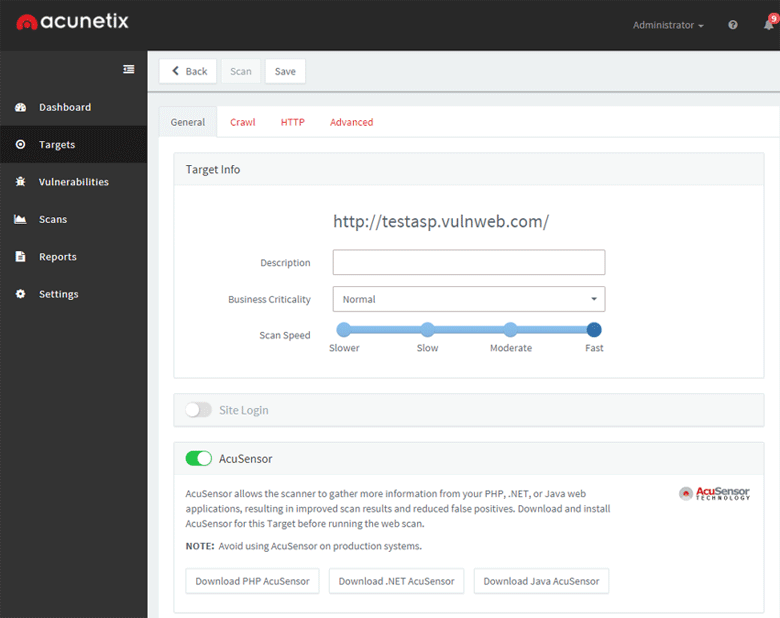 Speed & Efficiency With Multi-Engine
Combining the fastest scanning engine with the ability to scan multiple sites at a time, in a multi-engine environment, allows users to scan thousands of sites in the least time possible. The Acunetix Multi-engine setup is suitable for Enterprise customers who need to scan more than 10 websites or web applications at the same time. This can be achieved by installing one Main Installation and multiple Scanning Engines, all managed from a central console.
Pause / Resume Feature
Acunetix Version 12 allows the user to pause a Scan and Resume the scan at a later stage. Acunetix will proceed with the scan from where it had left off. There is no need to save any scan state files or similiar - the information about the paused scan is automatically retained in Acunetix.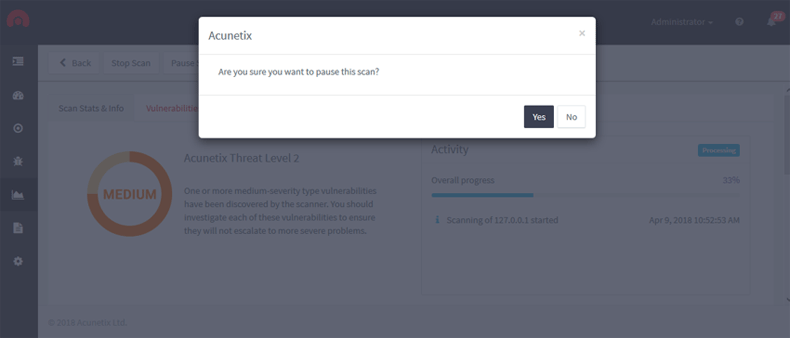 About Acunetix
User-friendly and competitively priced, Acunetix leads the market in automatic web security testing technology. Its industry leading crawler fully supports HTML5 and JavaScript and AJAX-heavy websites, allowing auditing of complex, authenticated applications. Acunetix provides the only technology on the market that can automatically detect out-of-band vulnerabilities and is available both as an online and on premise solution. Acunetix also includes integrated vulnerability management features to extend the enterprise's ability to comprehensively manage, prioritise and control vulnerability threats – ordered by business criticality.
Acunetix, The Company
Founded in 2004 to combat the alarming rise in web application attacks, Acunetix is the market leader, and a pioneer in automated web application security technology. Acunetix products and technologies are depended on globally by individual pen-testers and consultants all the way to large organizations. It is the tool of choice for many customers in the Government, Military, Educational, Telecommunications, Banking, Finance, and E-Commerce sectors, including many Fortune 500 companies, such as the Pentagon, Nike, Disney, Adobe and many more.

Wi-Fi Key Generator
Generate/Crack any
WEP, WPA, WPA2 Key!
Cisco Password Crack
Decrypt Cisco Type-7 Passwords on the fly!