Security Service Edge (SSE) Limitations & Disadvantages. Protecting all Traffic, Users, Apps, and Services with 360-degree SSE
Article Reads:15176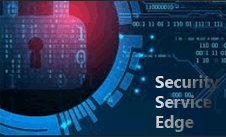 This article explores the Security Service Edge (SSE) portion of Secure Access Service Edge (SASE) and the need for holistic cybersecurity protections.
We lightly touch upon the drivers for tighter enterprise security and then dive into what SSE is, comparing its architecture and migration path to SASE to a 360-degree SSE approach which offers complete visibility, optimization and control with a seamless path to SASE convergence.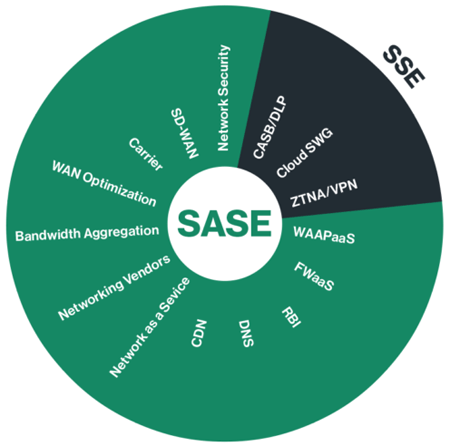 How Security Service Edge (SSE) fits into SASE's Security Pillars
Key Topics:
Related Articles:
The Need For Holistic Security
Legacy security architectures presupposed security as local and siloed with appliances everywhere. Unfortunately, these architectures produced protection, performance, and visibility gaps, so the overall security requirements for enterprises have proven this model insufficient.
This outdated approach influenced the need for security simplification and assumes enterprises replace these architectures with a strategy that will:
Simplify security management
Minimize security blind spots
Inspect traffic flows in all directions
Deliver Zero Trust access everywhere
Give visibility and control into all traffic
SSE vs. 360-degree SSE: What is The Architecture Difference?
Security Service Edge (SSE) is new category introduced by Gartner, two years after SASE, and represents an essential step toward simplifying complex security architectures by consolidating them into cloud-delivered services. This allows enterprises to quickly adapt to new business and technical challenges like cloud migration, the growing hybrid workforce, etc.
The figure below represents the basic SSE architecture and its protection scheme: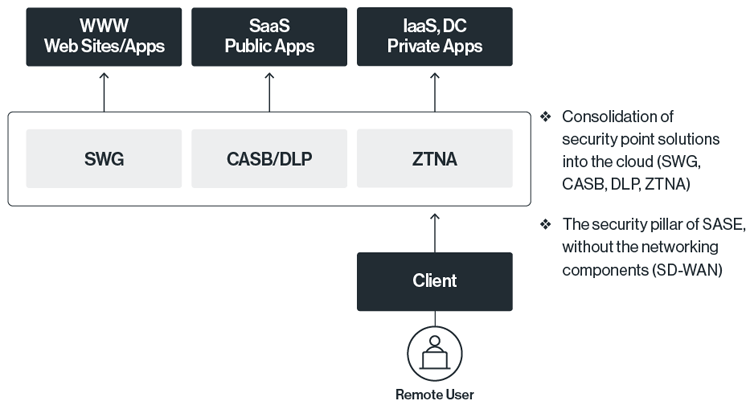 Basic SSE Architecture and its protection scheme
SSE consolidates SWG, CASB, DLP, and ZTNA and represents a small portion of the security pillars of SASE. However, diving deeper into what SSE delivers versus what businesses require, we realize that basic SSE lacks full security protection and has coverage shortcomings, as pictured below: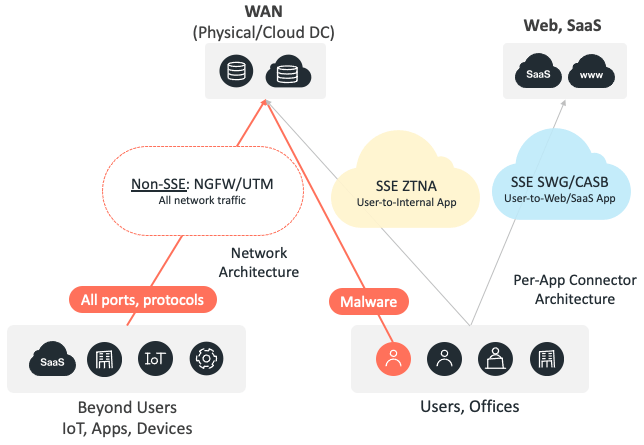 SSE represents a small portion of the security pillars of SASE
Nonuser traffic, malicious traffic, and WAN malware propagation are not considered. A 360-degree approach to SSE, which provides advanced threat protection for east-west and north-south traffic, is required to counter this. Such a service performs real-time inspection of all traffic for advanced threats and sensitive data leakage with consistent policy enforcement everywhere. The picture below describes this service.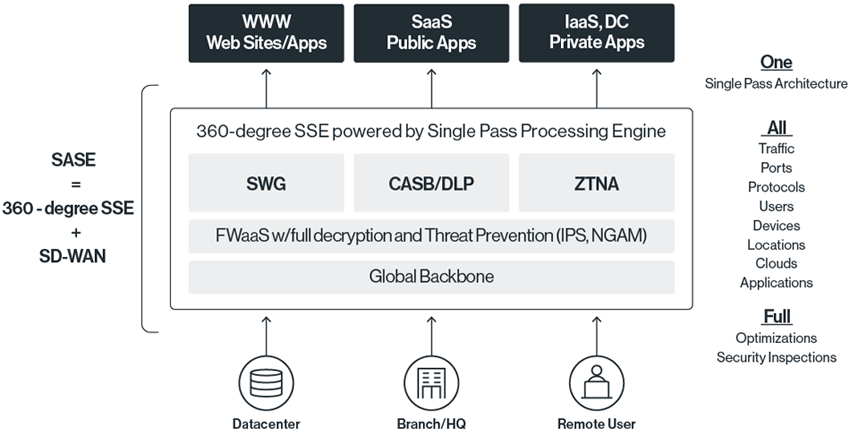 Catonetworks 360-degree approach to SSE: 360-degree SSE
With a Single Pass Processing Engine, a 360-degree SSE enhances basic SSE, adding FWaaS, IPS, and NGAM for a full inspection and enforcement of multiple access, network, and security policies. This protects all traffic, users, apps, and services.
Security Collaboration
Collaboration among security technologies is crucial for complete protection. With a single converged software stack, all security functions in a 360-degree SSE share contextual data, enforcement decisions, threat data, etc. For example, CASB and ZTNA share context with FWaaS to enforce corporate security policies; and FWaaS shares this context with NextGen Anti-malware (NGAM) and IPS for advanced threat protection.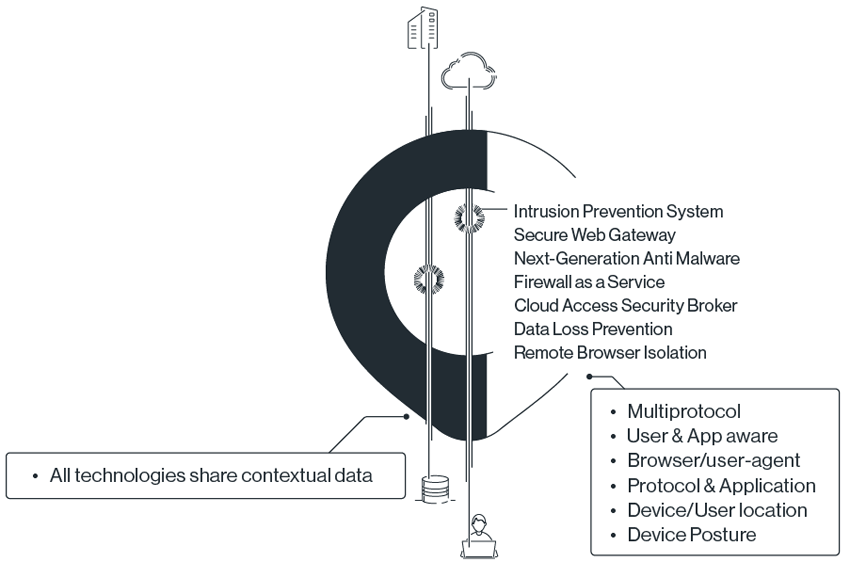 360-degree SSE provides holistic threat protection with coverage to and from all threat vectors. This is something a basic SSE cannot deliver.
SSE or SSE 360: Choose Your Defense Carefully
Users can choose SSE approaches, so we encourage due diligence in your evaluation.
The following chart provides a detailed comparison:
Basic SSE


360-degree SSE


Core Capabilities

ZTNA (Zero Trust Network Access)


Yes

Yes

Client and Clientless, Device Posture

Yes

Yes

Continuous traffic inspection for threats

No

Yes

SWG (Secure Web Gateway)


Yes

Yes

CASB/DLP (Cloud Access Security Broker)


Yes

Yes

Yes

Yes

FWaaS with Full Threat Prevention

No

Yes

Unified architecture for all capabilities

No

Yes

Management

Connect with IPSec enabled or SD-WAN devices

Yes

Yes

"Single Pane of Glass" management

Yes

Yes

Self-healing platform (cloud availability)

No

Yes

Proven fast adaptation to evolving threats

No

Yes

Traffic Visibility

Internet: Web sites, Public Cloud Apps (Office 365)

Yes

Yes

WAN: Cloud DC Apps (AWS, Azure, GCP)

No (requires app-specific connectors)

Yes

WAN: Physical DC Apps

No (requires app-specific connectors)

Yes

All ports and protocols

No

Yes

Traffic Control

SSL decryption

Yes

Yes

Internet traffic

Yes

Yes

WAN traffic inspection

No

Yes

Traffic Prevention

Inbound/Outbound (Web)

Yes

Yes

WAN propagation

No

Yes

All ports and protocols

No

Yes

Advanced Threat Detection

No

Yes

Security events: collection, reporting, and exporting

Yes

Yes

Path to SASE Convergence

Seamlessly expandable to single-vendor SASE

No

Yes

Appliance elimination for SD-WAN, FW, Routers, Wan Opt.

No

Yes

SD-WAN capable

3rd party

Yes
A crucial advantage of the 360-degree SSE, as articulated in this chart, is the seamless and straightforward manner by which customers, when ready, can migrate to a single-vendor SASE deployment.
360-Degree SSE: Seamless Path to Single-Vendor SASE
With 360-degree SSE, customers can quickly implement a single-vendor SASE, adding only an SD-WAN Edge device. This approach extends the functionality of basic SSE with built-in FWaaS, IPS, and NGAM for advanced threat protection and SD-WAN for global networking services with guaranteed performance. This extends coverage for all traffic, users, apps, and locations.
Summary
The Security Service Edge (SSE) simplifies the fragmented security stack by consolidating ZTNA, SWG, DLP, and CASB. This is a good start but still leaves visibility and protection gaps.
360-degree SSE "sees" all traffic flows and applies the full range of security policies for real-time inspection for threats, sensitive data, and compliance with consistent enforcement across a global private backbone.
A 360-degree SSE delivers on the promise of omnipresent enterprise security.
Wi-Fi Key Generator
Generate/Crack any
WEP, WPA, WPA2 Key!
Cisco Password Crack
Decrypt Cisco Type-7 Passwords on the fly!