New Features in Windows Server 2012 - Why Upgrade to Windows 2012
Article Reads:21476
There is no doubt that Cloud Computing is hot topic these days. Innovations in cloud computing models have made every industry and company IT departments to re-think their traditional model of computing. Realizing the benefits and challenges of cloud computing, Microsoft have jumped into the game of Cloud computing by releasing a cloud optimized server operating system called Windows Server 2012.
Windows Server 2012 has dozens of new features and services that makes it cloud ready. Windows Server 2012 R2 is the latest version of server operating system from Microsoft and successor of Server 2012. For more technical articles on Windows 2012 Server and Hyper-V Virtualization, visit ourWindows 2012 Server section.

Lets take a look at some of the new features Windows Server 2012 now supports:
FREE Hyper-V & VMware Backup: Easy to use - Powerful features - Just works, no hassle: It's FREE for Firewall.cx readers! Download Now!
Windows Server Manager
Server Manager is one of the major changes of Windows Server 2012. With a new 'look and feel' of the Server Manager user interface, administrators now have the option to group multiple servers on their network and manage them centrally – a useful feature that will save valuable time. With this grouping feature, monitoring events, services, installed roles, performance, on multiple servers from a single window is easy, fast and requires very little effort.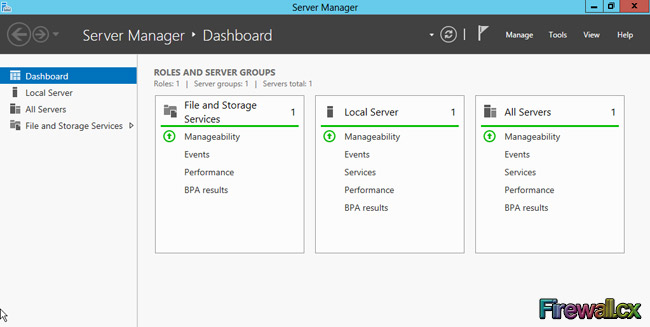 Figure 1. Windows Server 2012 - Server Manager Dashboard (click to enlarge)
Similar to the Server Manager of previous version of windows servers, it can be used to install in Windows Server 2012 to install server roles and features.

Windows PowerShell 3.0
PowerShell 3.0 is another important improvement in Windows Server 2012. PowerShell is a command line and scripting tool designed to stretch greater control of window servers. The graphical user interface (GUI) of Windows Server 2012 is built on top of PowerShell 3.0. When you click buttons in GUI interface, PowerShell cmdlets & scripts are actually running in the background 'translating' mouse button commands to executable commands and scripts.

PowerShell scripts allow more tasks to be executed faster and within a short period of time, since the absence of the GUI interface means less crashes and problems.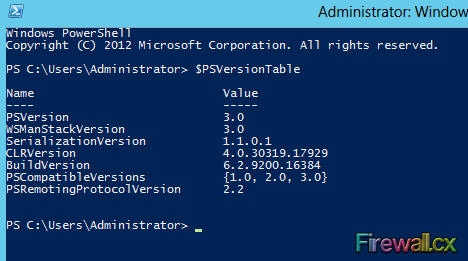 Figure 2. Windows Server 2012 PowerShell
Hundreds of PowerShell cmdlets have been added to Windows Server 2012 and we expect a lot more to be added in the near future, expanding their functionality and providing a new faster and more stable way to administer a Windows Server 2012.
Hyper-V 3.0
Similar to
VMware's ESXi hypervisor
,
Hyper-V
is Microsoft's offering of a virtualization platform. This important feature allows to run many instances of virtual machines on single physical Windows Server 2012. Hyper-V features such as live migration, dynamic memory, network virtualization, remoteFX, Hyper-V Replica, etc. have made the Hyper-V platform more competitive against other alternatives.
The screenshot below shows the
Hyper-V Manager console
: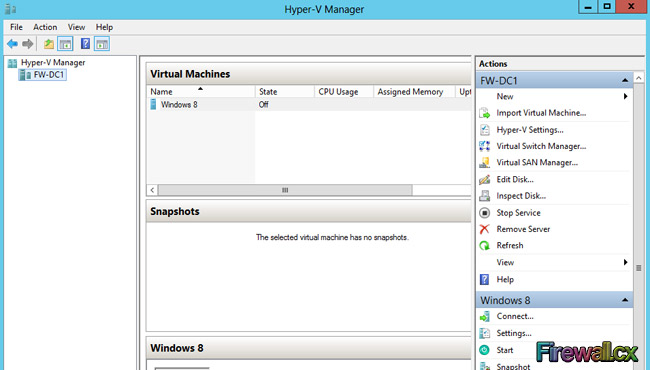 Figure 3. Windows Server 2012 - Hyper-V Manager (click to enlarge)
When combined with Microsoft's System Center, Windows Hyper-V becomes much more powerful and a very competitive solution that can even support private or public clouds.
Hyper-V Replica
Windows Server 2012 Hyper-V roles introduces a new capability – Hyper-V Replica - a feature many administrators will welcome.
This new feature allows the asynchronous replication of selected VMs to a backup replica server. On the local LAN, it means you get a full backup copy of your VMs to another hardware server, while on a WAN scale this can also be extended to backup VMs to a designated replicate site across a WAN infrastructure. Common examples of WAN backup replication are disaster recovery sites. The replication cycle has a minimum setting of 15 minute gaps between every replication. This means the backup VM will be 15 minutes behind its source - the primary VM.
When installed, Hyper-V Replica creates a snapshot of whole server, which usually requires a lot of time depending on the amount of data, and from there on, only changes are replicated.
Server Message Block (SMB) 3.0
SMB is a file sharing protocol used in windows servers. In Windows Server 2012, SMB is now up to version 3.0 with new interesting features such as support for deduplication, hot pluggable interfaces, multichannel, encryption, Volume Shadow Copy Service (VSS) for shared files, and many more.
In addition, Hyper-V's Virtual Hard Disk (VHD) files and virtual machines can also be hosted on shared folders. This allows the effective usage of shared folders, ensuring you make the most out of all available resources.
Dynamic Access Control (DAC)
DAC is a central management system used to manage security permissions of files and folders. In a nutshell, DAC is new and flexible way of setting up permission on files and folders. With DAC, an administrator can now classify the data according to user claims, device claims and resource properties. Once data is classified, you can setup the permissions to control user access to the classified data.
Storage Space
Storage Space is also another new feature of Windows Server 2012. This new feature pools different physical disks together and divides them into different spaces. These spaces are then used like regular disks. In the storage pool control panel (shown below), you can add any type or size of physical disks (e.g SSD, SCSI, SATA etc). You can also configure mirroring, raid redundancy and more.
Likewise, you can add storage at any time and the new space will be automatically available for use in storage space. Provisioning is also supported in Storage Space, allowing you to specify whether the new space be thin provisioned or thick. With thin provisioning, disk space is incremented automatically on a "as needed" basis, eliminating the need of occupying unnecessary disk space.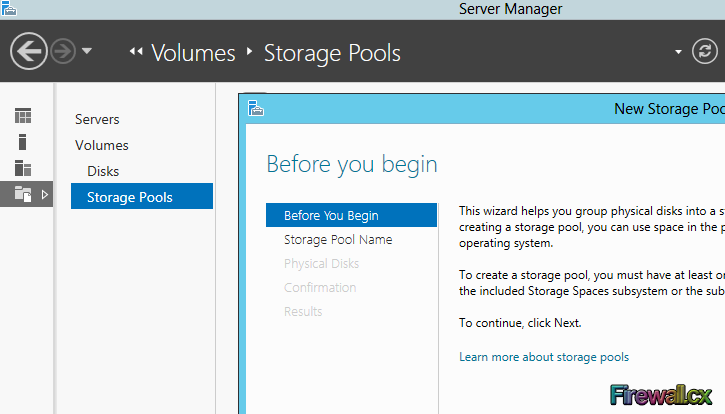 Figure 4. Windows Server 2012 - Storage Space
Following are pointers on the main features provided by Storage Space:
Obtain and easily manage reliable and scalable storage with reduced cost

Aggregate individual drives into storage pools that are managed as a single entity

Utilize simple inexpensive storage with or without external storage

Provision storage as needed from pools of storage you've created

Grow storage pools on demand

Use PowerShell to manage Storage Spaces for Windows 8 clients or Windows Server 2012

Delegate administration by specific pool

Use diverse types of storage in the same pool: SATA, SAS, USB, SCSI

Use existing tools for backup/restore as well as VSS for snapshots

Designate specific drives as hot spares

Automatic repair for pools containing hot spares with sufficient storage capacity to cover what was lost

Management can be local, remote, through MMC, or PowerShell
DirectAccess
DirectAccess is Microsoft's answer to VPN connectivity, allowing remote clients to access your network under an encrypted connection. Thanks to its easy installation and improved friendly interface, administrators are able to quickly setup and manage VPN services on their Windows Server 2012 system.
DirectAccess supports SSL (WebVPN) and IPSec protocols for VPN connections. A very interesting feature is the 'Permanent VPN' which allows mobile users to establish their VPN initially and then place it 'on hold' when their internet connectivity is lost. The VPN session will then automatically resume once the user has Internet access again.
This time-saving feature ensures VPN users experience a seamlessly VPN connection to the office without the frustration of login in every time Internet connectivity is lost, while also allowing the automation of other tasks in the background (e.g Remote backup of files).
Data Deduplication
Data Deduplication is a specialized data compression technique for eliminating duplicate copies of repeating data. In the deduplication process, unique chunks of data, or byte patterns, are identified and stored during a process of analysis. As the analysis continues, other chunks are compared to the stored copy and whenever a match occurs, the redundant chunk is replaced with a small reference that points to the stored chunk.
We should note that Data Deduplication is not only a Windows 2012 Server feature, but a technology supported by many vendors such as EMC, NetApp, Symantec and others.
Window-less Interface: CLI Only-Mode
Microsoft now supports Windows Server 2012 without a graphical user interface (GUI). This means you can install and configure a Windows Server 2012 with GUI and after finishing the setup, remove the GUI completely! You also have the option to install the Windows Server 2012 with GUI or without GUI.
Running your server without a GUI interface will help save valuable resources and also increase the system's stability.
IP Address Management (IPAM)
IPAM is a central IP address management tool of your entire network. IPAM can work with DNS and DHCP to better allocate, discover, issue, lease and renew IP addresses. IPAM gives a central view of where IP addresses are being used within your network.
Resilient File System (ReFS)
ReFS is Microsoft's latest file system capable of replacing the well-known NTFS file system. The main advantage of ReFS is automatic error correction (verify and auto-corect process) regardless of the underlying hardware. ReFS uses checksum to detect and correct errors. The ReFS file system has the ability to support a maximum file size of 16 Exabytes (16.7 Million TBytes!) and a maximum volume size of 1 Yottabyte (1.1 Trilion TBytes)
FREE Hyper-V & VMware Backup: Easy to use - Powerful features - Just works, no hassle: It's FREE for Firewall.cx readers! Download Now!
Summary
Undoubtedly Windows Server 2012 is packed with new features and additions, designed to help organizations take advantages of cost optimizing features like Hyper V, Storage Spaces, PowerShell 3.0, Data Deduplication, SMB 3.0, new Server Manager and others. Microsoft has also simplified the licensing schemes and introduced four editions of Server 2012. These are Foundation, Essentials, Standard and Datacenter edition. Follow this link to read our article covering Windows 2012 Server editions and licensing requirements.
Wi-Fi Key Generator
Generate/Crack any
WEP, WPA, WPA2 Key!
Cisco Password Crack
Decrypt Cisco Type-7 Passwords on the fly!