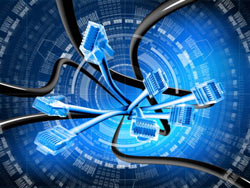 In this era of constantly pushing for more productivity and greater efficiency, it is essential that every resource devoted to web access within a business is utilised for business benefit. Unless the company concerned is in the business of gaming or social media, etc. it is unwise to use resources like internet/web access, and the infrastructure supporting it, for a purpose other than business. Like they say, "Nothing personal, just business"
With this in mind, IT administrators have their hands full ensuring management of web applications and their communication with the Internet. The cost of not ensuring this is loss of productivity, misuse of bandwidth and potential security breaches. As a business it is prudent to block any unproductive web application e.g. gaming, social media etc. and restrict or strictly monitor file sharing to mitigate information leakages.
Track, monitor and block any user application from the internet with award winning GFI WebMonitor - Limited Free Download!
It is widely accepted that in this area firewalls are of little use. Port blocking is not the preferred solution as it has a similar effect to a sledge hammer. What is required is the fineness of a scalpel to parse out the business usage from the personal and manage those business requirements accordingly. To be able to manage web application at such a level, it is essential to be able to identify and associate the request with its respective web application. Anything in line with business applications goes through, the rest are blocked.
This is where GFI WebMonitor excels in terms of delivering this level of precision and efficiency. It identifies access requests from supported applications using inspection technology and helps IT administrators to allow or block them. Hence, the administrators can allow certain applications for certain departments while blocking certain other applications as part of a blanket ban, thus enhancing the browsing experience of all users.
So, to achieve this, the process is to use the unified policy system of GFI WebMonitor. The policies can be configured specifically for application control or, within the same policy, several application controls can be combined using other filtering technologies.
Let's take a look at the policy panel of GFI WebMonitor: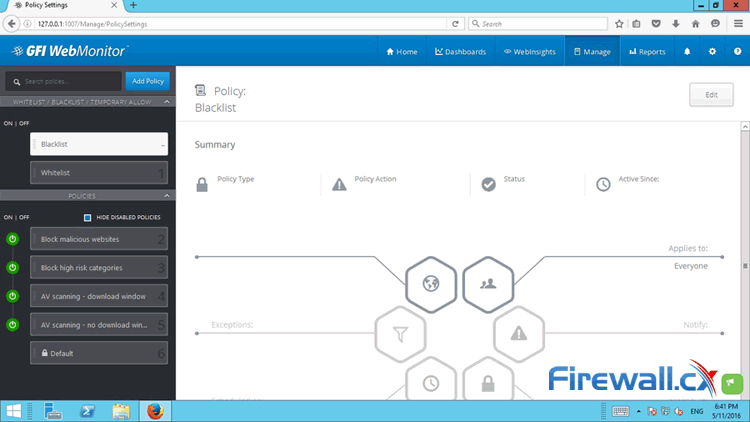 Figure 1. GFI WebMonitor Policy Panel interface. Add, delete, create internet access policies with ease (click to enlarge)