Firewall.cx's Alan Drury (TheBishop) Publishes His First Book Novel!
Article Reads:11813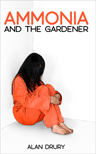 It is with great pleasure we announce that Alan Drury (TheBishop), a long-time contributor and forum moderator of Firewall.cx, has just published his first novel!
An action/adventure story written for young adults and teens, Ammonia and the Gardener deals with issues of identity and prejudice from a broadly Christian perspective and was shortlisted for the Nemesis Publishing Debut Novel Competition in 2011.
The ebook is available world-wide from the Amazon Kindle store and physical copies are being distributed via lulu.com.
If you'd like to know more, check out the links below:
Amazon Kindle Store:
https://www.amazon.com/dp/B008ZDRJYE
https://ww.amazon.co.uk/dp/B008ZDRJYE
We wish Alan all the best with his novel!
Wi-Fi Key Generator
Generate/Crack any
WEP, WPA, WPA2 Key!
Cisco Password Crack
Decrypt Cisco Type-7 Passwords on the fly!