Greek Ministry Of Justice Hacked For the 2nd Time!
Article Reads:10422
For the second time during this month, the Greek Ministry Of Justice was hacked by the 'Anonymous Group', early morning hours of the 22nd of February 2012 in a protest against the Greek government's signing of the Anti-Counterfeiting Trade Agreement (ACTA), which is designed to reduce internet piracy.

Following are the screenshots saved by Firewall.cx. You can click on the images to load the full resolution image.

Note in the second image that the Greek Ministry Of Justice website is running on a Microsoft IIS webserver :)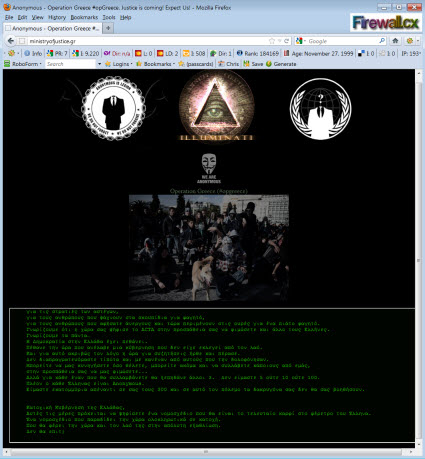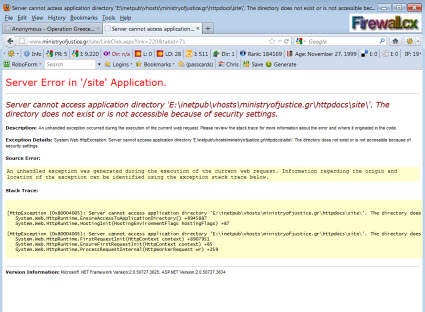 Approximately 45 minutes after the website was hacked, it was brought offline, and replaced by the default plesk page!
Seems like the Greek Ministry of Justice should considering moving to a more secure platform like Linux & Apache, and also improve their network security with a Cisco ASA with integrated IPS appliance :)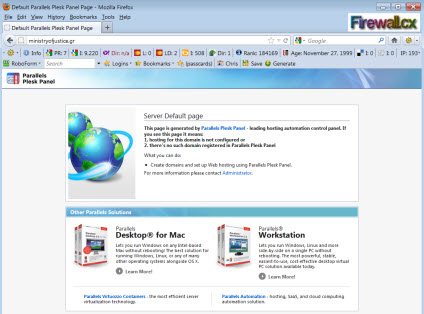 Wi-Fi Key Generator
Generate/Crack any
WEP, WPA, WPA2 Key!
Cisco Password Crack
Decrypt Cisco Type-7 Passwords on the fly!