Acunetix Web Vulnerability Scanner Now Available for the Linux Operating System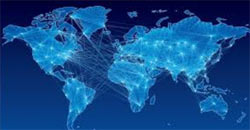 Acunetix is one of the first commercial, automated web vulnerability scanners to be released for Linux as well as Windows, offering customers the choice to scan for vulnerabilities using Acunetix on their preferred Operating System.
With its support of the Linux operating system, Acunetix has become one of the most popular web vulnerability scanners in the market offering an extensive list of vunerability detection capabilities that will satisfy the most demanding web application developers and network security professionals.
Benefits of Running Acunetix Web Vulnerability Scanner on Linux
Reliability and security: Linux is the operating system most often selected for servers that need close to 100% uptime. Using Linux increases the reliability needed for the thousands of operations required to scan a website.
Cost-effectiveness: Acunetix customers can run the scanner in their own private cloud on either Amazon AWS, Digital Ocean or Google Cloud, for example.
Performance: Linux requires less resources to run, resulting in extra resources to increase scanner performance.
Users interested can also read our extensive review on the latest version of Acunetix
Downloading Acunetix v12 for Linux
A trial version can be downloaded from:http://www.acunetix.com/vulnerability-scanner/download/.

If you choose to run your Acunetix license on Linux, you may download from here: https://www.acunetix.com/download/fullver12/ using your current Acunetix License Key to activate the product.

Find out more about system requirements and how to install Acunetix on Linux.