Free Pluralsight.com Subscription – Free Access to over 4500 Video Courses on IT, Security, Professional Development, Programming, Java, Creative, Design, Business Management & More

Pluralsight is a site that offers computer-based training covering hundreds of professions from IT (programming, networking, computers, operating systems, Microsoft Office, web design etc) to business marketing, architecture & construction, manufacturing design, mobile apps, kids courses and many more.
For a limited time, users have the ability to register a free account that will give them full access to all courses currently available on Pluralsight – that's right, free FULL access for 6 months - without any payment or credit card details.
So, if you're interested in saving almost $250US keep reading to learn how you can take advantage of this offer which expires very soon…..
Pluralsight offers a 10 day trial when directly subscribing for a trial account through their website, however there is another way you subscribe and earn 6 months of full free access to all their content.
The 6-month free subscription can be claimed when signing up for a Free Microsoft's Visual Studio Dev. Essentials account. By signing up for a free account at URL provided below, you'll also get free access to Pluralsight, plus much more!
Simply visit the following Microsoft URL: https://www.visualstudio.com/en-us/products/visual-studio-dev-essentials-vs.aspx and after signing up, you'll be able to access the free offer.
When you log into your new Microsoft Visual Studio Dev Essentials account, click on the Pluralsight offer to claim the free subscription: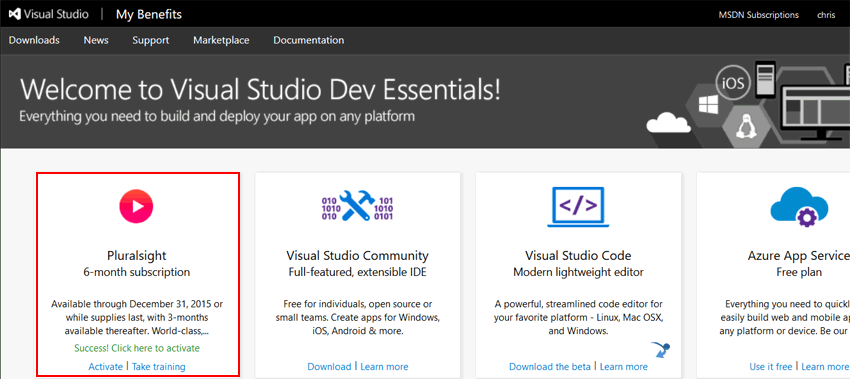 Figure 1. Claiming the free 6-month subscription to Pluralsight.com to gain access to all online content.
After clicking on the offer, you'll be transferred to Pluralsight's website where you'll be required to create a new account. Once the account has been created, you'll have full access for all Pluralsight's material for 6 months as shown below: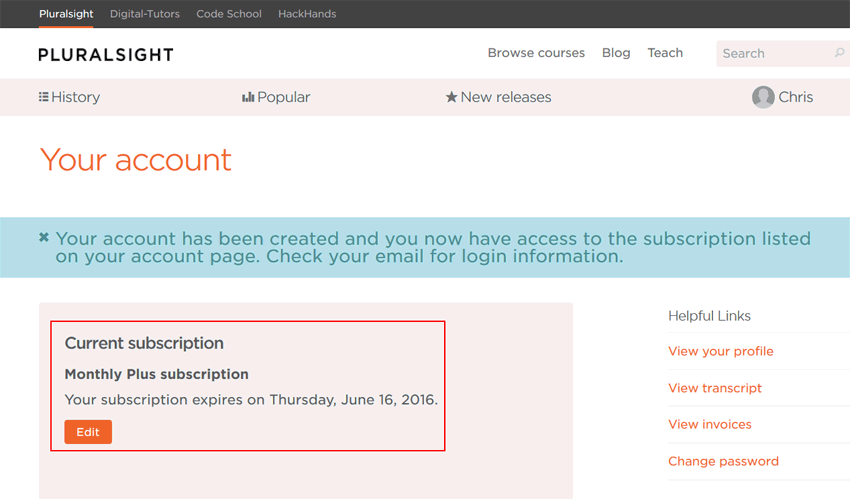 Figure 2. Full unlimited access to Pluralsight.com material for 6 months!
We hope you enjoy this generous offer! Just make sure you sign up as soon as possible as the offer ends soon and there are limited accounts available!
Firewall.cx would like to thank its team member Lefteris Manassakis who informed us of this amazing offer, so we can share it with our global community!
Tags: Training Pluralsight free account FULL access Visual Studio Dev. Essentials