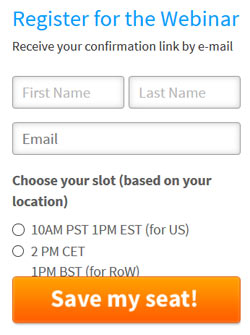 With Windows 2016 Server already making its way into data centers Windows 2016 Server Licensingis becoming a very hot topic. Windows 2016 Server is jam-packed with a number of advanced features including added layer of security, new deployment options, built-in Hyper-V containers, advanced networking options and cloud-ready services.
Check out our "Windows Server 2016 Licensing Made Easy – Understand Your Licensing Requirements & Different Server Editions" article
Altaro software, a reputable software vendor offering robust Virtualization Backup for Hyper-V & VMware,is hosting a free Webinar on Tuesday the 29th of November 2016 that will cover the following important topics:
Licensing a Windows 2016 Server environment
Nested Hypervisors and containers in Windows 2016 Server
Understanding Licensing complexity
Register now for this free Windows Licensing webinar and receive a bonus Windows 2016 Server Licensing eBook!