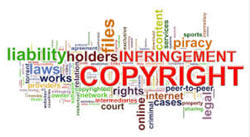 One of the largest problems faced by organizations of any size is effectively controlling user internet access(from laptops, mobile devices, workstations etc), minimizing the security threats for the organization (ransomware – data loss prevention), user copyright infringement (torrent downloading/sharing movies, games, music etc) and discover where valuable WAN-Internet bandwidth is being wasted.
Organizations clearly understand that using a Firewall is no longer adequate to control the websites its users are able to access, remote control applications (Teamviewer, Radmin, Ammyy Admin, Remote desktop etc), file sharing applications - Bittorrent clients (uTorrent, BitComet, Deluge, qBittorrent etc), online cloud storage services (Dropbox, OneDrive, Google Drive, Box, Amazon Cloud Drive, Hubic etc) and other services and applications.
The truth is that web monitoring applications such as GFI's WebMonitor are a lot more than just a web proxy or internet monitoring solution.
Web monitoring applications are essential for any type or size of network as they offer many advantages:
They stop users from abusing internet resources
They block file-sharing applications and illegal content sharing
They stop users using cloud-based file services to upload sensitive documents, for example saving company files to their personal DropBox, Google Drive etc.
They stop remote control applications connecting to the internet (e.g Teamviewer, Remote Desktop, Ammy Admin etc)
They ensure user productivity is kept high by allowing access to approved internet resources and sites
They eliminate referral ad sites and block abusive content
They support reputation blocking to automatically filter websites based on their reputation
They help IT departments enforce security policies to users and groups
They provide unbelievable flexibility allowing any type or size of organization to customise its internet usage policy to its requirements
Try the award winning GFI WebMonitor for Free and discover how easy you can control users, internet applications, security risks and more.
The Risk in the Business Environment – Illegal Downloading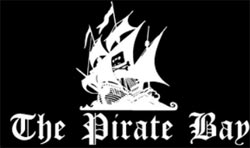 Most Businesses are completely unaware of how serious these matters are and the risks they are taking while dealing with other 'more important' matters.
Companies such as the Motion Picture Association of America (MPAA) and the Recording Industry Association of America (RIAA) are in a continuous battle suing and fighting with companies, ISPs and even home users for illegally distributing movies and music.
Many users are aware of this and are now turning to their company's internet resources, which in many cases offer faster and unlimited data transfer, to download their illegal content such as movies, games, music and other material.
An employer or business can be easily held responsible for the actions of its employees when it comes to illegal download activities, especially if no policies or systems are in place.
In the case of an investigation, if the necessary security policies and web monitoring systems are in place with the purpose of preventing copyright infringement and illegal downloading, businesses are less vulnerable to the illegal implications of their users, plus it allows them to track down and find the person responsible.