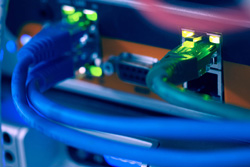 This article covers the commonly known Unshielded Twisted Pair (UTP) cable and shows how many pairs the UTP Cat5, Cat5e, Cat6 & Cat7 cables consists of, the colour coding they follow, the different wiring standard that exist (T-568A & T-568B) plus the pin number designations for both standards.
We will be mainly focussing on the wiring of CAT5e & 6 cables as they are the most popluar cables around! We'll also cover wiring classic CAT1 phone cables. It is very important to understand UTP cabling standards and how to correctly terminate them.
Cabling is the foundation for a solid network, and implementing it correctly the first time will help avoid hours of frustration and troubleshooting. On the other hand, if you are dealing with a poorly cabled network, this knowledge will help you to find the problem and fix it more efficiently.
Wiring the UTP cables

We are now going to look at how UTP cables are wired. There are two popular wiring schemes that most people use today: the T-568A and T-568B. These differ only in which color-coded pairs are connected -- pairs 2 and 3 are reversed. Both work equally well, as long as you don't mix them. If you always use only one version, you're okay, but if you mix A and B in a cable run, you will get crossed pairs.
UTP cables are terminated with standard connectors, jacks and punchdowns. The jack/plug is often referred to as a "RJ-45," but that is really a telephone company designation for the "modular eight-pin connector" terminated with the USOC pinout used for telephones. The male connector on the end of a patch cord is called a "plug" and the receptacle on the wall outlet is a "jack."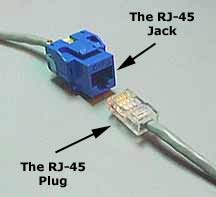 Figure 1. A RG-45 Jack and RJ-45 Plug / Connector
As already mentioned, UTP has four twisted pairs of wires. The illustration shows the pairs and the color codes they have. As you can see, the four pairs are labeled: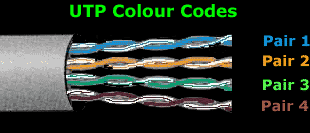 Figure 2. Colour codes & Pairs of UTP CAT 5, CAT 5e, CAT6, CAT7 Cable
Pairs 2 and 3 are used for normal 10/100 Mbps networks, while pairs 1 and 4 are reserved. In Gigabit Ethernet, all four pairs are used.
The picture below shows the end of a CAT5e cable with an RJ-45 connector, commonly used to connect computers to a switch. It also shows a stripped CAT5e cable and identifies the four twisted pairs: