When IT Administrators and Managers are faced with the continuous failure of GFI LanGuard Agent deployment e.g (Access is denied), it is best to switch to manual installation in order to save valuable time and resources. The reason of failure can be due to incorrect credentials, disabled account, firewall settings, disabled remote access on the target computer and many more. Deploying GFI LanGuard Agents is the best way to scan your network for unpatched machines or machines with critical vulnerabilities.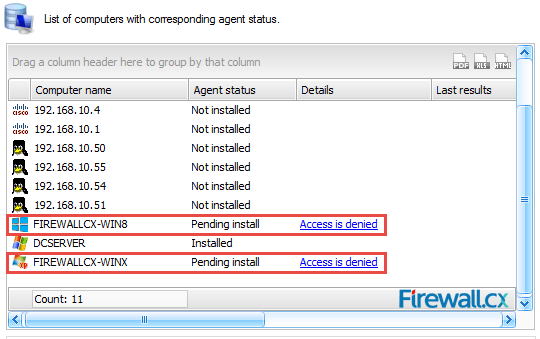 Figure 1. GFI LanGuard Agent deployment failing with Access is denied
Users interested can also check our article Benefits of Deploying GFI LanGuard Agents on Workstations & Servers. Automate Network-wide Agent Scanning and Deployment.
Automate network security scanning, software deployment, system patching and more. Grab a copy of GFI LanGuard now!
Step 1 – Locate Agent Package on GFI LanGuard Server
The GFI LanGuard Agent installation file is located in one of the following directories, depending on your operating system:
For 32bit operating systems: c:\Program Files\GFI\LanGuard 11\Agent\
For 64bit operating systems: c:\Program Files (x86)\GFI\LanGuard 11\Agent\