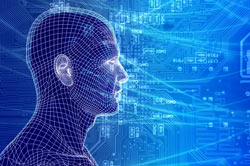 In this article, we're going to talk about automating your web security in the safest and most effective way. We'll also touch on a few Web Application Security automation tools worth considering using. Furthermore, we'll speak about why its important to select the right Web Application Scanning tool and how it can help meet your web development time frame, saving the company a lot of money and time.
Automation has been a popular buzzword in the digital space for a few years now. With the ability to reduce labour hours, eliminate repetitive tasks and improve the bottom line, it seems that everyone is looking for a way to automate their daily workflow to every extent possible. With web application security testing being both time-consuming and expensive, it's a prime candidate for automation.
In the never-ending game of cat and mouse between developers, penetration testers and hackers The speed of execution plays a significant role in the identification and management of vulnerabilities. What makes the process even more challenging is the fact that both security professional and hackers are using the same or similar tools.
If you're not taking advantage of the ability to automate some of your security scanning, it's only a matter of time until someone beats you to the punch. In almost all situations, it's not a risk worth taking.
Despite all the positive aspects that arrive as a result of using an automated web security scanner, there are still some important points to consider during the implementation process in order to maximize your effectiveness.
Free Download - Automated Web Application - Website and Network Vulnerability Scanner
Automation Starts With Planning
As with any undertaking, in order to achieve optimal results, it's imperative that you follow a well thought out planning process. This means before you commence automated web vulnerability scanning, you should develop a plan that is specific, measurable, attainable and time-sensitive.
Reducing risk and searching for web application vulnerabilities requires nothing short of a detailed plan. You need to understand what a potential hacker might be looking for and where the most serious risks might lie, area that will vary with every business. You also need a clear understanding of what tools you'll be using as well as how they will be used.
Automating web securitymeans having a plan that is measurable. This is best achieved through accurate reporting and open communication amongst your team. If a web application is in development, you should be testing at specific predetermined intervals throughout the development lifecycle. Writing vulnerable code on top of vulnerable code merely exacerbates the problem.
A plan that's attainable will help to keep you on track. Consistent and methodical testing is always better than inconsistent and haphazard.
Finally, having a time-sensitive completion date is always vital to the overall success. If your project never leaves the development and testing phase, is still a liability from a business perspective, which is why many developers turn to automatic scanning tools from both the open-source and commercial sector
Automated Versus Manual Scanning