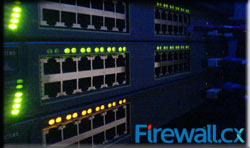 This article covers basic OSPF concepts and operation. We explain how OSPF works, how OSPF tables are built on an OSPF-enabled router and their purpose (Neighbour Table, Topology Table, Routing Table), OSPF areas and their importance. Next we cover OSPF Link State Packet types used to exchange data between OSPF routers: Link State Advertisement (LSA), Link State Database (LSDB), Link State Request (LSR), Link State Update (LSU) and Link State Acknowledgment (LSAcK). Finally, we take a look at the OSPF roles: Area Boarder Router (ABR), Autonomous System Boundary Router (ASBR), Designated Router (DR), Backup DR and more.
What is OSPF and How Does it Work?
OSPF is a Link State protocol that's considered may be the most famous protocol among the Interior Gateway Protocol (IGP) family, developed in the mid 1980's by the OSPF working group of the IETF.
When configured, OSPF will listen to neighbors and gather all link state data available to build a topology map of all available paths in its network and then save the information in its topology database, also known as its Link-State Database (LSDB). Using the information from its topology database. From the information gathered, it will calculate the best shortest path to each reachable subnet/network using an algorithm called Shortest Path First (SFP) that was developed by the computer scientist Edsger W. Dijkstra in 1956. OSPF will then construct three tables to store the following information:
Neighbor Table: Contains all discovered OSPF neighbors with whom routing information will be interchanged
Topology Table: Contains the entire road map of the network with all available OSPF routers and calculated best and alternative paths.
Routing Table: Contain the current working best paths that will be used to forward data traffic between neighbors.
Understanding OSPF Areas
OSPF offers a very distinguishable feature named: Routing Areas. It means dividing routers inside a single autonomous system running OSPF, into areas where each area consists of a group of connected routers.
The idea of dividing the OSPF network into areas is to simplify administration and optimize available resources. Resource optimization is especially important for large enterprise networks with a plethora of network and links. Having many routers exchange the link state database could flood the network and reduce its efficiency – this was the need that led to the creation of concept Areas.
Areas are a logical collection of routers that carry the same Area ID or number inside of an OSPF network, the OSPF network itself can contain multiple areas, the first and main Area is called the backbone area "Area 0", all other areas must connect to Area 0 as shown in the diagram below: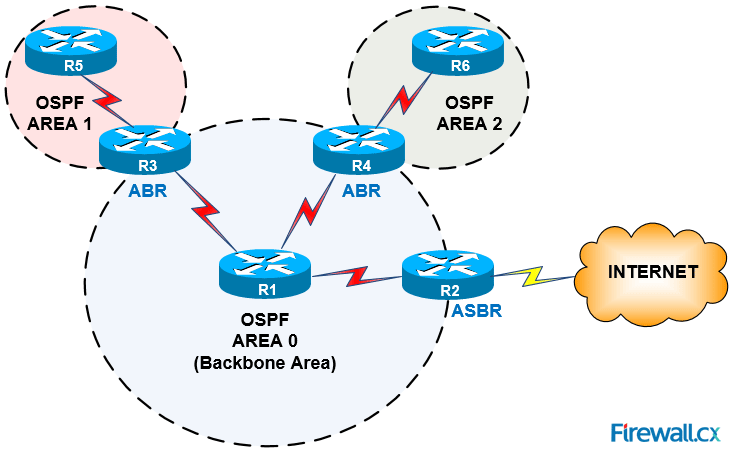 Figure 1. OSPF Areas, Area 0 (Backbone Area), ABR and ASBR OSPF routers
All routers within the same Area have the same topology table -Link State Database- but different routing table as OSPF calculates different best paths for each router depending on its location within the network topology while they will all share the same Link State topology.
The goal of having an Area is to localize the network as follow: