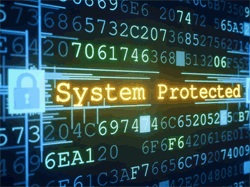 This article shows how any IT Administrator, network engineer or security auditor can quickly scan a network using GFI's LanGuard and identify the different systems such as Windows, Linux, Android etc. More importantly, we'll show how to uncover vulnerable, unpatched or high-risk Windows systems including Windows Server 2003, Windows Server 2008, Windows Server 2012 R2, Domain Controllers, Linux Servers such as RedHat Enterprise, CentOS, Ubuntu, Debian, openSuse, Fedora,any type of Windows workstation (XP, Vista, 7, 8, 8.1,10) and Apple OS X.
GFI's LanGuard is a swiss-army knife that combines a network security tool, vulnerability scanner and patching management system all in one package. Using the network scanning functionality, LanGuard will automatically scan the whole network and use the provided credentials to log into every located host and discover additional vulnerabilities.
Download your copy LanGuard 2015 Network Security / Vulnerability Scanner and Patch Management system for a limited time only!
To begin, we launch GFI LanGuard and at the startup screen, select the Scan Tab as shown below: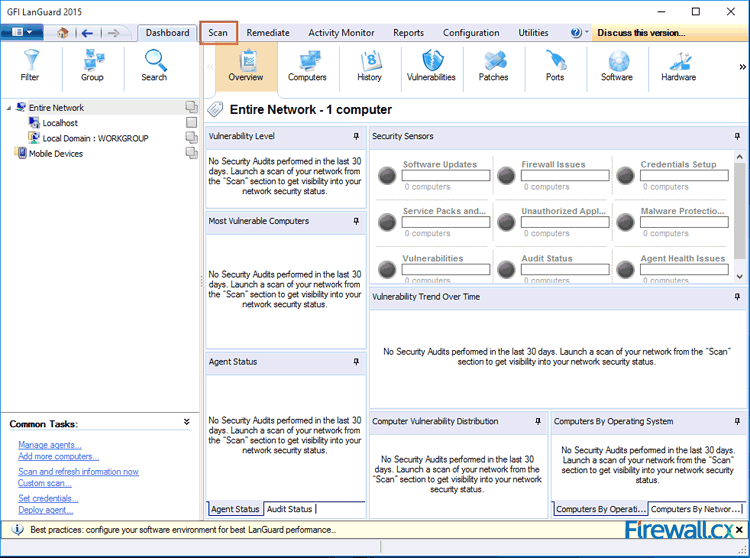 Figure 1. Launching GFI LanGuard 2015
Next, in the Scan Target section, select Custom target properties (box with dots) and click on Add new rule. This will bring us to the final window where we can add any IP address range or CIDR subnet: