This is the third article of our OSPF series which analyzes the different OSPF States routers go through during the OSPF discovery and neighbor forming process. We analyze OSPF states (Init state, 2-way state, Exstart state, Exchange state, Loading state Full state, Down state), LSA Hello messages and more.
Our first OSPF article covered basic OSPF concepts - OSPF Topology & Routing table, OSPF Areas & Router roles, plus more. It is recommended users read the first article before continuing, to help refresh their OSPF theory. Our second OSPF article covered how OSPF routers perform neighbor relationship and adjacency and examined contents of OSPF Hello Packets, exchange of database descriptor (DBD) packets and Link State Request (LSR) packets.
OSPF Neighbor States
When OSPF forms adjacency with neighbors, the connection goes through several states before the routers are fully adjacent with each other, this section describes each state in detail. Following are the OSPF States we'll be examining:
Down state

Attempt state

Init state

2-Way state

Exstart state

Exchange state

Loading state

Full state
The diagram below shows the different states OSPF routers will go through when discovering their OSPF neighbors: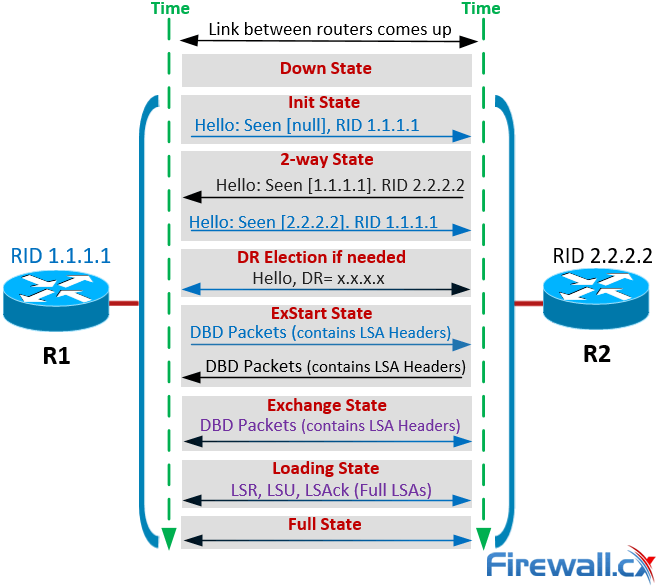 Figure 1. OSPF Neighbor States & OSPF Neighbor Forming Process
Down State
The Down State is the first OSPF neighbor state and means noHello packets have been received from a neighbor. In an already established OSPF adjacency, an OSPF state will transition from a FULL or 2-Way State to the Down State when the router Dead Interval Timer expires (4 x Hello Interval timer), which means OSPF has lost communication with its neighbor and is now considered non-reachable or dead.
This is a special state used only for manually configured neighbors in a Non-Broadcast MultiAccess (NBMA) network, it indicates that the router is sending Hello packets to its neighbor in a Non-Broadcast MultiAccess (NBMA) environment via unicast but no reply is received within the Dead Interval (4 x Hello Interval).
An example of an NBMA network is a Frame Relay network where there are no intrinsic broadcast and multicast capabilities.