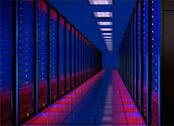 Using Hyper-V Server virtualization technology, you can virtualize your physical environment to reduce the cost of physical hardware. As part of IT best practices, you implement monitoring solutions to monitor the Hyper-V Servers and virtual machines running on them. You also take necessary actions to provide security to production environment by means of installing antivirus software. Then it also becomes necessary that you implement a backup mechanism to restore the business services as quickly as possible using a Hyper-V Server Backup tool.
This article is written to let you know as to why it is important to choose a dedicated Hyper-V Backup tool rather than relying on the existing mechanism as explained in bullet points below.
Users interested can also read our articles on Hyper-V Concepts/VDI, how to install Hyper-V Server & creating a Virtual Machine in Hyper-V.
FREE Hyper-V & VMware Backup: Easy to use - Powerful features - Just works, no hassle: It's FREE for Firewall.cx readers! Download Now!
1. Flexibility
Third-party backup products are designed in such a way that the product is easy to use when it comes to backup or restore a virtual machine running on the Hyper-V Server. For example, using third-party backup product, you can select a virtual machine to backup or restore. In case of any disaster with a virtual machine, it becomes easy for an IT administrator to use the flexible backup product's console to restore a virtual machine from backup copies and restore the business services as quickly as possible.
2. Verification of Restores
Third-party backup products provide features to verify restores without impacting the production workload. IT administrators can use the verification feature to restore the backup copies to a standalone environment to make sure these backup copies can be restored successfully in the future, if required.
3. Designed for use with Hyper-V