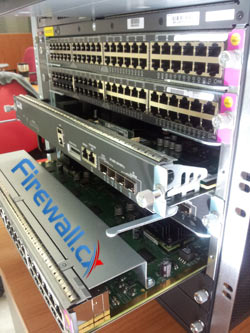 Our previous article shows how to perform a password recovery on the Cisco Catalyst switches. This article will now explain how to disable or enable the Cisco password recovery service allowing network engineers and administrators to further secure their Cisco equipment.
The password recovery mechanism is enabled by default which means anyone with physical access to the switch is able to initiate the process and gain access to the switch or stack's configuration. In some environments this might be a major security concern which is why Cisco provides the option to disable the password recovery mechanism.
In cases where the mechanism is disabled the only option available to gain access to the switch is to delete its startup configuration.
How to Disable or Enable the Password Recovery Service on Cisco Catalyst Switches
Disabling the password recovery mechanism is achieved by using the no service password-recovery command in global configuration mode as shown below: