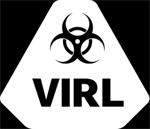 One of the most difficult things for people who are starting out in a networking career is getting their hands on the equipment. Whether you are studying for Cisco certification or just wanting to test certain network behaviors in a lab, no one would argue that practicing is the best way to learn.
I have seen people spend hundreds or thousands of dollars (myself included) buying used networking equipment in order to build a home Cisco lab to gain practical experiences and study for certification exams. Until a few years ago it was the only option available, or you had to rent lab hours through one of the training companies.
Other Simulation Tools
GNS3 is a well-known free network simulation platform that has been around for many years. Cisco IOS on UNIX (IOU) is another option for running Cisco routers in a virtual environment. It is a fully working version of IOS that runs as a user mode UNIX (Solaris) process. IOU was built as a native Solaris image and runs just like any other program. One key advantage that Cisco IOU has is that it does not require nearly as much resources as GNS3 and VIRL would require. However, the legality of the source of Cisco images for GNS3 is questionable.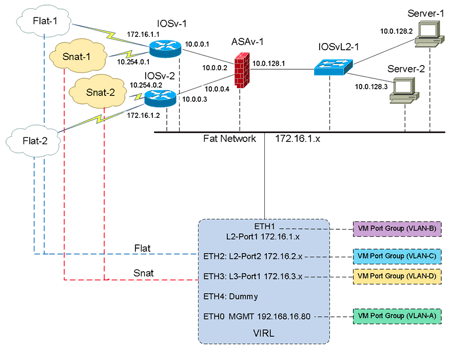 Figure 1. Cisco VIRL Network Topology
If you are not an authorized Cisco employee or trusted partner, usage of Cisco IOU is potentially a legal gray area. Because of lack of publicity and availability to average certification students and network engineers, online resources are limited and setting up a network takes much more effort. Also, due to missing features and delays in supporting the recent Cisco image releases, Cisco is not recommending them to engineers and students.
Read our review on "The VIRL Book" – A Guide to Cisco's Virtual Internet Routing Lab (Cisco Lab)
Here Comes Cisco VIRL
Cisco Virtual Internet Routing Lab (VIRL) is a software tool Cisco developed to build and run network simulations without the need for physical hardware.