Unshielded Twisted Pair (UTP) cable is most certainly by far the most popular cable around the world. UTP cable is used not only for networking but also for the traditional telephone (UTP-Cat 1). There are seven different types of UTP categories and, depending on what you want to achieve, you would need the appropriate type of cable. UTP-CAT5e is the most popular UTP cable which came to replace the old coaxial cable that was not able to keep up with the constant growing need for faster and more reliable networks.
Characteristics of UTP
The characteristics of UTP are very good and make it easy to work with, install, expand and troubleshoot and we are going to look at the different wiring schemes available for UTP, how to create a straight through UTP cable, rules for safe operation and a lot of other cool stuff !
So let's have a quick look at each of the UTP categories available today along with their specifications: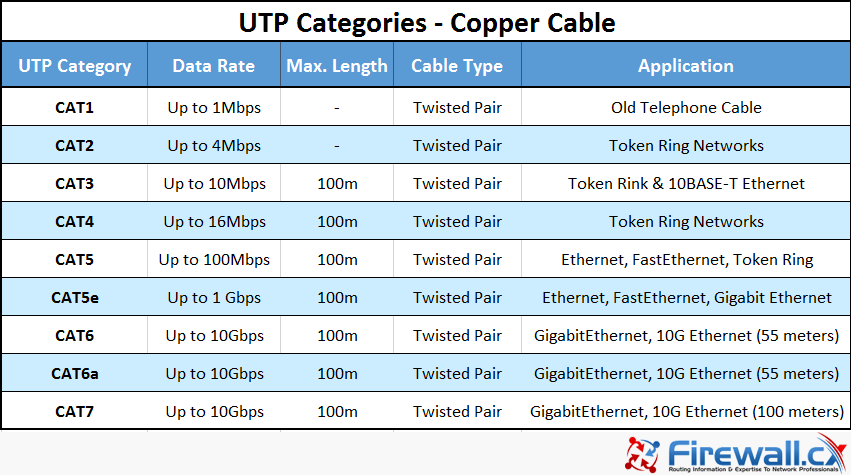 Figure 1. The Different UTP Categories and their specifications
Category 1/2/3/4/5/6/7 – a specification for the type of copper wire (most telephone and network wire is copper) and jacks. The number (1, 3, 5, etc) refers to the revision of the specification and in practical terms refers to the number of twists inside the wire (or the quality of connection in a jack).