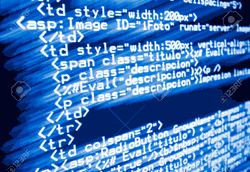 Successful web application attacks and the data breaches that are resulting from these attacks, have now become everyday news, with large corporations being hit constantly.
Our article covering major security breaches in well—known companies, clearly demonstrates that there are many gaps in web security, which are causing multi-million dollar damages to companies world-wide. In this article we analyze the best security practices and principals to help increase your web application security.
While security experts are adamant that there is still much to improve in most web applications' security, the gaping security holes that attackers are exploiting, are still present, as can be confirmed by some of the latest string of attacks on Yahoo and several departments of the government of the United States.
These attacks, as one can imagine, are the cause of financial loss as well as loss of client trust. If you held an account with a company that suffered a data breach, you would think twice before trusting that company with your data again. Recently, developers have been brought into the fold with regards to web application security; a field that a couple of years ago was only relevant to security professionals whose jobs revolve around security. Nowadays, security has become a requirement that has to be implemented, for a web application developer to meet all the necessary deliverables. Security needs to become a part of the development process, where it is implemented in the code that is being written, and not just as an afterthought that becomes relevant after an attack.
Free Download - Website - Web Application & Network Vulnerability Scanner