This article will show how to download and upload the newer AnyConnect 4.x VPN clients to your Cisco ASA Firewall appliance (5500 & 5500-X Series) and configure WebVPN so that the newer AnyConnect VPN client is used and distributed to the remote VPN clients.
The Cisco AnyConnect SSL VPN has become the VPN standard for Cisco equipment, replacing the older Cisco IPSec VPN Client. With the introduction of the newer 4.x AnyConnect, Cisco has made dramatic changes to their licensing and features supported. Our Cisco AnyConnect 4.x Licensing article explains the differences with the newer 4.x licensing and has all the details to help organizations of any size migrate from 3.x AnyConnect to 4.x. You'll also find the necessary Cisco ordering codes along with their caveats.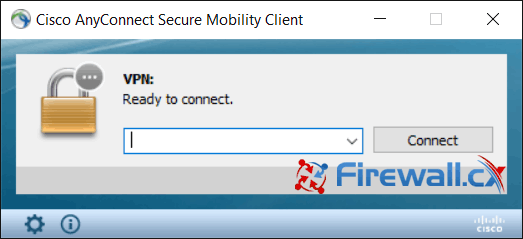 Figure 1. Cisco AnyConnect v4.x
The latest AnyConnect client at the time of writing is version 4.2.02075, which is available for Cisco customers with AnyConnect Plus or Apex licenses. Cisco provides both head-end and standalone installer files. The head-end files (.pkg extension) are deployed on the Cisco ASA Firewall and automatically downloaded by the VPN clients once authenticated via the web browser.
Following s the direct Cisco URL for the AnyConnect download:
https://software.cisco.com/download/navigator.html?mdfid=283000185&flowid=72322
Uploading AnyConnect Secure Mobility Packages to the ASA Firewall
Images can be uploaded to the Cisco ASA Firewall via a standard tftp client using the copy tftp flash: command:
ASA-5506X#
copy tftp flash:
Address or name of remote host []? 192.168.10.54
Source filename []? anyconnect-win-4.2.02075-k9.pkg
Destination filename [anyconnect-win-4.2.02075-k9.pkg]? [Hit Enter to keep same filename]
Accessing tftp://192.168.10.54/anyconnect-win-4.2.02075-k9.pkg...!!!!!!!!!!!!!!!!!!!!!!!!!!!!!!!!
Writing file disk0:/anyconnect-win-4.2.02075-k9.pkg !!!!!!!!!!!!!!!!!!!!!!!!!!!!!!!!!!!!!!!!
INFO: No digital signature found
19426316 bytes copied in 85.820 secs (228544 bytes/sec)
We repeat the same commands until all 3 files have been uploaded so we can fully support Windows, Linux and MAC OS clients.
Using the dir command at the end of the process confirms all files have been successfully uploaded to our ASA Firewall: